HR ASSISTANT (URGENT) - MAKATI/TAGUIG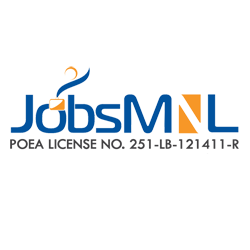 JobsManila Local Manpower Agency, Inc.
Makati City, Metro Manila
Job Description
Job Description
- Any 4 years degree course related to HR
- Female (preferred) or Male (knows how to drive)
- With pleasing personality
- with at least 6 months - 1 year of experience
Qualifications
Educational Attainment
College Graduate
Min. Work Experience
1 year
Employment Type
Full-Time
Job Category
Human Resources
Considering a career as a HR Generalist?
Learn more about this including job description, average salary, education requirement, skills companies look for, and latest job vacancies.