HR ASSISTANT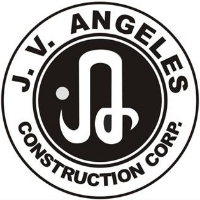 J. V. Angeles Construction Corporation
Job Description
Maintain digital digital and electronic records orf employees
Assist with performance management procedures
Perform orientations and update records of new staff
Can process payroll and resolve any payroll errors
Complete termination paperworks and exit interviews
Support all internal and external HR related inquiries and requests
Qualifications
Educational Attainment
College Graduate
Min. Work Experience
1 year
A graduate of Bachelors Degree Human Resources or related
Excellent in written and verbal communications
Strong decision-making and problem solving skills
Exposure in payroll practices
1 year experience is an advantage
Can work under pressure and meet tight deadlines
Full understanding of HR functions and practices
Position Level
Professional
Employment Type
Full-Time
Job Category
Human Resources
About J. V. Angeles Construction Corporation
ABOUT J.V. ANGELES CONSTRUCTION CORPORATION Over the years J. V. Angeles Construction Corporation (JVACC) has proven its credibility and reliability in the water and wastewater industry, developing infrastructure focused on man's most basic resources Water and Environment. Almost 52 years in operation, JVACC has molded, developed, and achieved a reputation for its quality-oriented engineering and construction services fueled mainly by a value-driven organization in the service of its clients from both the public and private sectors.
Considering a career as a HR Generalist?
Learn more about this including job description, average salary, education requirement, skills companies look for, and latest job vacancies.