Job has been saved to your Account Portal!

Jobs
Head of Service Operations
Job Description
The Head of Service Operations is responsible for deploying the company's service delivery and Development. Acts as the technical counterpart of the PMO Head. DUTIES & RESPONSIBILITIES Technical Services Management
● Implements and delivers projects across multiple client engagements from the Develop phase to the Delivery Phase through project sign off and support in collaboration with the Project Management team.
● Implements project controls and developments to secure customer satisfaction.
● Coordinates with the PMO Head in managing projects and ensuring that projects are delivered on time and on budget.
● Ensures Delivery Team secures sign offs on project completion
Executive Reporting
● Generates the following reports on a regular basis:
o Project timeline update
Internal work Order Facilitation
● Collaborates with other departments to accomplish internal process requirements.
● Responds to request for support information, meeting attendance and project updates within the agreed SLA
Administrative Duties and Other Tasks
● Manages (together with HCD) recruitment, training, retention, and organization of technical team in accordance with the company hiring process, personnel policies, and budget requirements.
● Ensures Delivery and Project Management Team skills, competency and technology certification are adequate, updated and, up to industry and customer standards
● Works with the Team Leads in the absence of appropriate Implementation Engineer
Qualification
SKILLS
● Oral Expression — Talking to others to convey information effectively.
● Oral Comprehension – ability to listen and understand information and ideas presented through spoken words.
● Negotiation – Ability to get the best deal for the client as well as for the Company.
● Active Listening — Giving full attention to what other people are saying, taking Revision No.: 0 Effectivity Date: March 1, 2020 FO-HCD-14 time to understand the points being made, asking questions as appropriate, and not interrupting at inappropriate times.
● Critical Thinking — Using logic and reasoning to identify the strengths and weaknesses of alternative solutions, conclusions or approaches to problems.
● Written Expression — Communicating effectively in writing as appropriate for the needs of the audience.
● Service Orientation — Actively looking for ways to help people.
● Active Learning — Understanding the implications of new information for both current and future problem-solving and decision-making.
● Coordination and Collaboration — adjusting actions in relation to others' actions.
● Monitoring — Monitoring/Assessing performance of yourself, other individuals, or organizations to make improvements or take corrective action.
● Time Management — Managing one's own time and the time of others. Ability to hit deadlines and finish projects based on committed timeline.
● Project Management – Ability to spearhead a project and allocate resources as needed in order to accomplish tasks within a specified and committed timeline.
● Team Management – ability to move and motivate team members to ensure maximum productivity

EDUCATIONAL BACKGROUND/ KNOWLEDGE
● Graduate of IT-related course, preferably with MBA
● Graduates of other courses may apply but must adhere to the work experience requirement.

WORK EXPERIENCE
● With at least ten (10) years of solid experience in software development management
● Must have at least five (5) years of experience in a senior management role, handling a team of no less than ten (10) members working on technical projects
● Must have previous experience in technical management for an IT services and solutions company
About The IT Services and IT Consulting Co
IT Services and IT Consulting Co. solutions provider that endeavors to provide growing organizations with solutions that meet the unique needs of companies ranging from small, medium and large corporations. ITG helps companies improve the efficiency and effectiveness of their operations, acquire agility in adapting to market pressures, win closer relationships with customers, and achieve sustained growth for their stakeholders. We take pride in having a client-centric service framework.
Head of Service Operations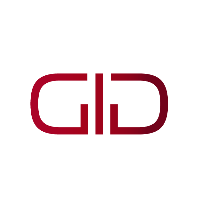 Salary
180,000-180,000/month
Contact Information Required
Please provide your email address and mobile number so employers will have a way to contact you.