GTM Financial Planning and Analysis Manager
RingCentral
Mandaluyong City, Metro Manila
Hiring until December 13
Job Description
Say hello to possibilities
It's not everyday that you consider starting a new career. We're RingCentral, and we're happy that someone as talented as you is considering this role.
First, a little about us, we're the global leader in cloud-based communications and collaboration software. We are fundamentally changing the nature of human interaction—giving people the freedom to connect powerfully and personally from anywhere, at any time, on any device.
We're a $1.5 billion company that's growing at 30+% annually and we're expanding our Finance Team to make sure we stay ahead of the competition.
We're currently looking for a GTM Financial Planning and Analysis Manager.
To succeed in this role you must have experience in:
Responsibilities:
Partners with the sales and operations team on variance analysis, budgeting, modeling and forecasting.
Work with HR and business units in developing recruitment plan in terms of cycle and financial impact
Responsible for short, medium and long-term capacity planning
Develop standard and ad hoc reports, templates, dashboards, and metrics.
Qualifications
Educational Attainment
College Graduate
Min. Work Experience
5 years
Qualification Summary
Essentials:
At least 5-8 years of working experience in corporate planning/financial planning and analysis role
Have a strong background in Capacity Planning, Budgeting and Forecasting
Experienced at using Excel to manipulate extensive worksheets
Strong communication skills

Qualifications:
Candidate must possess at least a Bachelor's/College Degree in Business/Accountancy/Finance or equivalent
Highly analytical, detail-oriented, dynamic, and have strong communication and presentation skills.
Demonstrates strong work ethics
Applicants should be Filipino citizens or hold relevant residence status
Amenable to work as an individual contributor from 12am to 9am MNL/ 2am to 11am MNL, Tuesday to Saturday
Nice to Have:
MBA, CFA, or CPA
Experience in Sales and Marketing/ GTM/ SaaS
RingCentral's Finance team gives you an incredible opportunity to manage stratospheric growth and learn from the best. It's an unmatched opportunity to put your professional and personal growth on an upward trajectory. You'll lead change at a $1.5 billion company that's growing 30% every year—in a people-first environment designed to power your career.
Our work culture is the backbone of our success. And don't just take our word for it: we are recognized as a Best Place to Work by Glassdoor, the Top Work Culture by Comparably and hold local BPTW awards in every major location. Bottom line: We are committed to hiring and retaining great people because we know you power our success. RingCentral offers on-site, remote and hybrid work options optimized for the ways we work and live now.
About RingCentral
RingCentral, Inc. (NYSE: RNG) is a leading provider of business cloud communications and contact center solutions based on its powerful Message Video Phone™  (MVP™) global platform. More flexible and cost effective than legacy on-premises PBX and video conferencing systems that it replaces, RingCentral® empowers modern mobile and distributed workforces to communicate, collaborate, and connect via any mode, any device, and any location. RingCentral is headquartered in Belmont, California, and has offices around the world.
RingCentral is an equal opportunity employer that truly values diversity. We do not discriminate on the basis of race, religion, color, national origin, gender, sexual orientation, age, marital status, veteran status, or disability status.
By completing your application for this role, you:
Agreed that the information collected through this site will only be processed with your prior consent and for the purpose of facilitating your employment opportunities
Have read and agreed to our Data Privacy Policy
RingCentral, Inc. is a US-based company engaged as a global provider of cloud unified communications and collaboration solutions. It is being serviced in the Philippines by its off-shore partner Acquire Asia Pacific Philippines, Inc.
Skills Required
Financial Planning and Analysis
Benefits
RingCentral offers all the work/life benefits you could ever want (and none of the micromanagement)
Work from home temporarily between October 2021 to December 2021 or until further notice
Comprehensive HMO package (medical and dental)
Personal Time Off Leaves
Quarterly Performance Bonus
Employee Assistance and Wellness Programs
Employment Type
Full-Time
Position Level
Assistant Manager / Manager
Work Schedule
Night Shift
Job Category
Accounting & Finance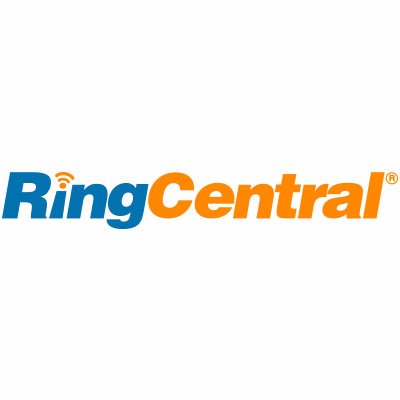 About RingCentral
RingCentral provides cloud business phone systems designed for today's mobile, distributed business world. The RingCentral technology platform eliminates the need for expensive and complex on-premise legacy phone systems. By combining a hosted, multi-extension business phone system with advanced voice and fax functionality, RingCentral simplifies business communications for modern, flexible business environments. The RingCentral environment is fast paced, high octane, success driven, team-oriented and committed to growing the business in a virtually untapped market. Do you have the ability...