Job has been saved to your Account Portal!

Jobs
Google Cloud SQL
Job Description
● You will be working with Android Partner Engineering team members and other cross functional teams to analyze the Android ecosystem data ● Understand the analysis goals, identify the right data source, analyze the data and generate reports of findings ● Create a dashboard to track issues in the field ● Leverage other internal tools to investigate issues and findings further Additional responsibilities ● Create internal how-to documents to customize the queries and dashboards ● Communicate partners with issues, and follow up over the internal bug tracking tool. ● Test actual devices, investigate technical issues on Android devices
Qualification



● At least 1 year of professional work experience with data analytics

● Background in quantitative analysis

● Strong skills in SQL

● Ability to learn new tools and technologies

● Ability to interface with internal and external (partner) engineering team

● Excellent verbal and written communication skills to create documentation (docs, sheets)

● Proficiencies working with Android devices, MS Office and/or Google Docs & bug tracking systems

● 1 year or more experience with the following languages: Java, Python, Shell scripts













About The Professional Services Company
A multinational professional services company that provides technology, business, and management consulting services specializing in strategy, operations, technology, digital, and consultation. They service clients from all over the world and have offices located globally, with the Philippine branch comprising of about 50,000 employees.
Google Cloud SQL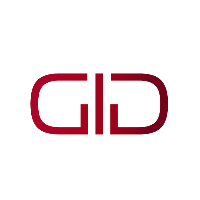 Salary
35,000-90,000/month
Job Level
Experienced Hire
Contact Information Required
Please provide your email address and mobile number so employers will have a way to contact you.