Job has been saved to your Account Portal!

Jobs
Full Stack Lead Developer
Job Description
Responsibilities:
Technical Leadership: Provide expert technical leadership to our development team, guiding them in the design, development, and implementation of Laravel-based projects. Lead by example, demonstrating best practices and inspiring excellence within the team.
Project Ownership: Take end-to-end ownership of multiple projects, from inception to deployment. Collaborate closely with product managers and stakeholders to understand project requirements, develop technical strategies, and ensure successful project execution.
Code Quality and Review: Uphold the highest standards of code quality, ensuring that the team adheres to industry best practices, coding guidelines, and maintainable codebase principles. Conduct regular code reviews and provide constructive feedback to enhance the overall code quality.
Innovation and Technology Adoption: Stay abreast of the latest trends and developments in Laravel and related technologies. Proactively propose and implement improvements to the existing technology stack, driving innovation within the team.
Documentation and Communication: Exhibit strong attention to detail and maintain comprehensive technical documentation for projects. Communicate effectively with team members and cross-functional stakeholders, ensuring clear and transparent communication throughout the development process.
Team Collaboration: Foster a collaborative and supportive team environment, promoting knowledge sharing, mentorship, and professional growth among team members. Lead by example in demonstrating teamwork, respect, and a positive attitude.
Qualification
Requirements:

Proven experience as a Lead Full Stack Developer, with at least 5 years of experience in leading and delivering complex web-based projects.
Strong proficiency in frontend technologies, including HTML5, CSS3, JavaScript (ES6+), and modern frontend frameworks like React, Vue.js, or Angular
Extensive experience in backend development using PHP and Laravel framework, including building RESTful APIs and working with databases like MySQL
Hands-on experience with server-side technologies and cloud platforms, such as AW
Solid understanding of software architecture, design patterns, and development methodologies, with a focus on scalability and performance optimization
Demonstrated leadership skills, with the ability to guide and motivate a development team effectively.
Excellent project management skills, with a track record of successfully delivering projects on time and within scope.
Have a comprehensive understanding of web application security best practices, including compliance with ISO 27001 standards
About The IT Services and IT Consulting
IT Services and IT Consulting is a digital transformation enabler delivering enterprise-grade solutions globally for more than 20 years. We specialize in providing Agile Software Development, Cloud, Data Engineering, and AI services.
Full Stack Lead Developer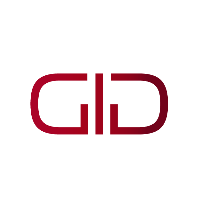 Salary
120,000-150,000/month
Job Level
Experienced Hire
Contact Information Required
Please provide your email address and mobile number so employers will have a way to contact you.