Finance RTR Analyst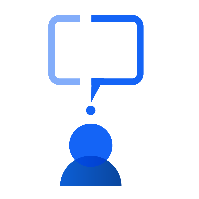 Professional Services Company
Job Description
The primary scope for the role includes:
Journal Entry preparation
Balance Sheet Reconciliation
Account Analysis
Purchase Requisition
Responsibilities:
Prepares Journal Entries in accordance with relevant local and global standards including but not limited to meeting both internal and external requirements while fostering key relationships with delivery stakeholders both locally and globally.
Reconciles assigned Balance Sheet Reconciliations that prepared timely and possesses the required quality.
Ensures all recon items are resolved within the policy period and any issues that require escalation follow the escalation matrix
Analyze and own assigned GL Accounts to ensure accuracy and reasonableness of the balances
Reviews Purchase Requisitions regarding general ledger use and correctness of tax requirements
Identify and participate in Finance-related process improvements and innovation initiatives
Additional operational responsibility for Service Delivery, when applicable or assigned
Understands the business and Finance agenda and translates that into Finance actions/priorities
Understands and executes escalations, issues and concerns related to General Accounting from different stakeholders
Assist in facilitation of requests for services that are beyond the standard services
Ensures adherence to SLAs and good relationships with other groups
Develop and maintain working relationships with entity, workgroup and geographic key contacts
Qualifications
Educational Attainment
College Graduate
Min. Work Experience
2 years
Graduate of BS Accountancy, preferably CPA but not required
Must have at least 2 years General Accounting or Record to Report experience with experience in Fixed Assets
Experience in preparation of Journal Entries and Account Reconciliation
Has worked in an extensive ERP environment
Proficient in MS Excel including functions, pivot, and simple macros
Familiarity with Philippine transaction taxes is a plus
Position Level
Professional
Employment Type
Full-Time
Job Category
Accounting & Finance
About Professional Services Company
A multinational professional services company that provides technology, business, and management consulting services specializing in strategy, operations, technology, digital, and consultation. They service clients from all over the world and have offices located globally, with the Philippine branch comprising of about 50,000 employees.