Facilities, Administrative & Purchasing Sr. Manger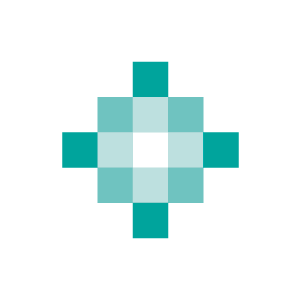 Global BPO Provider
Quezon City, Metro Manila
Hiring until March 05
Job Description
Job Purpose
Responsible for ensuring that business across different locations run smoothly without any disruption. To ensure that physical infrastructure of the business is operational as it should, identifying areas for greater efficiency and cost-saving by continually improving the administrative processes, and transparency on the bidding process before any partnership is concluded. Preside over facilities management, allocate or lease office space, oversee mail department, materials scheduling, and other facets of the organization.

Job Overview:
Expected to travel and conduct site visits in different locations. Coordinate and lead in all building administration and management efforts for multiple sites.
Ensure operations run smoothly within departments such as materials scheduling and distribution, printing and reproduction, records management, telecommunications management, security, recycling, transportation services including cleaning services and concessionaire.
Ensure contracts, insurance requirements (ex: fire, motor, etc.), government regulations and safety standards are followed properly per the requirement of each location.
Ensure government-related compliances are attended and complied with including the processing of reportorial requirements needed for the annual inspection of PEZA engineering or DOLE.
Managing the facilities (licensing/rental/office space) and all paperwork associated with company licensing/documentation/registration including PEZA permits or certifications or business & safety permits
Ensuring Emergency Preparedness for the sites and providing support for Business Continuity Planning (BCP)
Oversee the preparation, analysis, negotiation, and review of contracts related to the purchase or sale of equipment, materials, supplies, products, or services.
Ensuring that contracts and necessary due diligence are appropriate. This includes monitoring and renegotiating contract renewal within timelines.
Evaluates bids and make recommendations based on the commercial value
Liaising with vendors and suppliers for all procurement requirements & overseeing vendor management with annual review against defined metrics or service levels.
Managing and maintaining a strong effective working relationship with the building Landlords/representatives, contractors and suppliers as necessary
Managing equipment and supply needs, including furniture, telecommunications, office equipment and supplies.
Maintain a strategic relationship with existing suppliers or potential suppliers, including cleaning & security agencies. Participate in an on-site survey or potential site acquisition in coordination with property brokers.
Review, evaluate vendor performance and process accreditation documents - Review, the process of requisitions, purchase orders including review and payment of billings.
Handle the acquisition, distribution and storage of equipment and supplies. Preside over the disposal of unclaimed property or coordination with an accredited vendor to process proper disposal of assets.
Monitoring budget spending. Conducting market analysis and using insights for benchmarking
Forecast and plan long and short-term maintenance needs, modernization & update of equipment.
Plan and design grounds maintenance. Plan workspaces and oversee renovation projects.
Monitor facility for security. Direct facilities staff, including custodial and grounds workers. Being the focal point on all facilities-related escalations and resolutions of the site.
Develop energy efficiency procedures. Examine energy consumption patterns, technology usage, and personal property needs.
Accountable for overseeing the maintenance, cleanliness, security and upkeep of properties; vehicle fleet monitoring and maintenance; general administrative and messenger services.
Supervise a building's operations and maintenance, real estate, project planning and management.
Qualifications
Educational Attainment
College Graduate
Min. Work Experience
5 years
Qualification Summary
Any Bachelor's Degree -
Licenses: BOSH Comprehensive Training & First-Aid Training
Relevant experience of at least 5 years
People Management of at least 3 years
BPO Admin management of which at least 5+ years' experience as Property/Facilities Manager or related field
Knowledge of HVAC, Electrical, plumbing and office fit-outs
Previous contractor management experience, building fit-out experience
Ability to review, create, update facilities SOP
Strong, proactive team player who makes full use of resources provided
Excellent negotiating skills with a strong ability to influence people of all levels
Adaptable and thrive in changing fast-paced environments
Strong attention to details and deliver work that is of a high standard
Strong organization and prioritizing skills
Knowledge and/or experience in material/asset procurement, general upkeep and property maintenance functions, security, health and safety standards, including ISO & PEZA
Above-average communication skills in English and can compose legal and business correspondence
Ability to express thoughts in an organized manner and can effectively communicate in English
Ability to understand/comprehend written and verbal communications.
Ability to effectively create correspondences
Excellent negotiating skills with a strong ability to influence people of all levels.
Employment Type
Full-Time
Job Category
Management & Operations
About Global BPO Provider
The company is a global provider of customized business process outsourcing solutions that include customer care, offshoring, self-service IVR, and web chat.