EUC Junior Desktop Engineer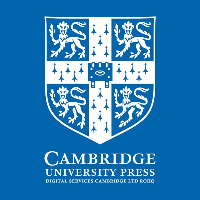 Cambridge University Press - Manila
Hiring until February 28
Job Description
Job Purpose
The EUC Junior Desktop Engineer is part of the wider EUC Services Team providing local hands on support for client end points within the Cambridge office.
The role includes, but is not limited to, day to day hands on incident and request fulfilment for IT issues.
In addition, there will be opportunity to develop outside of the EUC role should the applicant show aptitude.
The goal of the team is to provide an exceptional customer experience for our colleagues within Cambridge University Press, ensuring their devices are supported, secure, reliable and efficiently managed.
You will be collaborating closely with technology suppliers and other internal technical teams as well as business colleagues within Cambridge University Press.
Principal Accountabilities
Troubleshoot Windows, MacOS and mobile device platforms.
Participate in all incident and problem management activities related to End User Computing.
Resolves technical, operational and equipment problems with user technology.
Escalate critical situations when problems can't be resolved within established service criteria, while tracking the problem to its final resolution.
Complete work requests as assigned to resolve problems in a timely manner and provide courteous service delivery
Qualifications
Educational Attainment
College Graduate
Min. Work Experience
1 year
Qualification Summary
Knowledge and Experience
Strong customer service skills and commitment to providing quality service in support of service delivery goals.
Ability to work unsupervised and manage your own workload ensuring tickets are closed within SLA.
Experience of installing, configuring and troubleshooting Windows and Mac operating systems, as well as iOS and Android mobile operating systems
Understanding of concepts and willingness to learn of SCCM Builds for Windows, Microsoft Active Directory: users and computers, site and services, OUs, familiarity with GPO and other AD-specific concepts
Experience of basic printer/MFD support (eg resolving paper jams and logging issues to vendor)
Strong documentation, RCA's and record keeping skills.
Good understanding of how to install and manage 3rd party apps on Windows and MacOS.
Understanding of concepts and willingness to learn of standard engineering and support processes such as ITIL, life cycle management, and ITSM
Experience in Microsoft Systems Center Configuration Manager and Office 365 administration is desirable
Understanding and experience in working with MacOS Management platforms is desirable
Experience working in organisations with a global communications technology footprint is desirable (such as VOIP and video conferencing technologies)
Employment Type
Full-Time
Job Category
Computer & IT
About Cambridge University Press - Manila
Cambridge University Press is part of the University of Cambridge. Our mission is to unlock people's potential with the best learning and research solutions. Our vision is a world of learning and research inspired by Cambridge. A pioneer in our field with 485 years of printing tradition, we are committed to supporting innovation in learning and teaching. We publish without boundaries, ensuring our resources are accessible across the globe, in print, online and other digital formats. We take pride in supporting community programmes across the globe. Staff are encouraged to offer practical...