Job has been saved to your Account Portal!

Jobs
eCommerce Developers (Functional Testing)
Job Description
Design, build and configure applications to meet business process and application requirements.
The Functional Tester develops and executes functional test cases Uses ALM tools to provide mapping to user stories as well as provide test status
Understanding, implementing, and updating the Agile Test Strategy
Work with Product Owners to define Acceptance Criteria and the Definition of Done Measuring and reporting test coverage across all applicable coverage dimensions
Configuring, using, and managing test environments and test data
Writing and executing automated checks and reporting back to the team
Reporting defects and working with the team to resolve them
Ensuring the appropriate testing tasks are scheduled during release and iteration planning
Actively collaborating with developers and business stakeholders to clarify requirements, especially in terms of testability, consistency, and completeness.
Qualification
Bachelor's Degree in Computer Science, Information Technology or other related fields.
Good analytical capabilities to evaluate test results
Understand the user stories and their acceptance criteria Data Collection Performance Management Development Rapid Experimentation.
About The Professional Services Company
A multinational professional services company that provides technology, business, and management consulting services specializing in strategy, operations, technology, digital, and consultation. They service clients from all over the world and have offices located globally, with the Philippine branch comprising of about 50,000 employees.
eCommerce Developers (Functional Testing)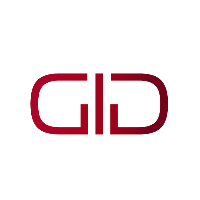 Salary
40,000-60,000/month
Job Level
Experienced Hire
Contact Information Required
Please provide your email address and mobile number so employers will have a way to contact you.