Job has been saved to your Account Portal!

Jobs
Digital Testing Senior Engineer

Job Description

As a Digital Testing Senior Engineer (Mobile Application Tester) you will be responsible for Testing of Applications developed for Mobile devices against Requirements, meeting the Quality and Project Testing needs. You will work closely with Test Manager/ Lead for the projects under test.

Responsibilities:

Test Mobile Applications developed for various Mobile devices on different platforms for Functional, Usability, Performance and Security aspects
Understand the Requirements (Business & Technical) for the Application developed for a specific Mobile device and its Operating platform
Work closely with Mobile Solution Engineering team to understand the specifics of the Application, Mobile device & operating platform on which the Application would run and due considerations
Review Design and provide feedback considering Testability of the Application/ Solution
Provide inputs to Test Lead/ Manager on Test Strategy and Test Planning
Perform Test Case design, identify any opportunity for Test Automation and Perform automation. Develop Test Cases both Manual and Automation Scripts as applicable
Perform Test Environment readiness check
Execute Testing, log defects and report the progress to Test Lead/ Manager. Liaise with Mobile Solution Engineering Team & other relevant team for Defect resolution
Provide Test Results and other inputs for creating Test Report and Test Sign off documentation
Participate and provide updates on Testing in Project/ Release meetings
Assist Test Lead/ Manager in capturing and reporting Test Metrics. Provide required support in Analysis of metrics and implementation of improvement actions, as necessary

Qualification

We are looking for someone who has:

3-6 years of hands-on experience in Testing Mobile Applications on handheld devices is a must.
Hands on experience in different type of mobile applications (Native, Hybrid, Mobile web)
Should have excellent communication skills & should be able to articulate concisely & clearly
Should play the role of an individual contributor
Should have experience in Functional Testing of Mobile Applications for Android Platform, iPhone/ iPad (iOS), Windows phone.
Good understanding of SDLC, Agile testing methodologies

Nice to Have Skills:

Exposure to Mobile application test automation is desirable
Experience/ exposure to Application testing on Windows Mobile platforms is desirable
Good understanding of Mobile Technologies like 4G, 3G, GPRS, Wi-Fi etc. Knowledge of MAM (Mobile Application Management), MDM (Mobile Device Management) & Security aspects is preferred
Exposure to Web service testing, API testing, SOA testing
Hands on experience with Test Management and Defect Management tools including HP QC. JIRA, Azure DevOps
Responsive & adaptable to customer and project needs.
Exposure to Global Projects and working with Clients at onsite is desirable
Experience in Usability (User experience) & Accessibility Testing which covers industry standards like WCAG2.0/ 2.1 for mobile applications is a plus

About The Global Professional Services Firm

A Global leader in Assurance, Tax, transaction and advisory services.
Digital Testing Senior Engineer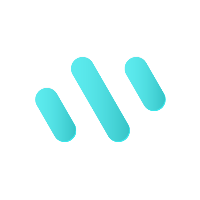 Salary
55,000-78,000/month
Job Level
Experienced Hire
Contact Information Required
Please provide your email address and mobile number so employers will have a way to contact you.