Job has been saved to your Account Portal!

Jobs
Digital Publisher

Job Description

An entry level position responsible for managing various types of content on websites to drive traffic and generate leads, working closely with the business in the update or creation of web pages as well as upload of marketing collaterals. Provide support to local content team in the maintenance of the company's country websites, ensuring adherence to web and company brand guidelines.

Reporting Line

Corporate Communications Support Team Manager
Digital Publishing Lead

Specific Responsibilities
Evaluate and assess incoming change requests to identify completeness of requirements as well as validity of request
Process incoming requests from affiliates in a timely manner and providing relevant recommendation to ensure value-adding improvements
Use of the Sitecore web content management system for the maintenance and development of the company websites
Provide guidance to local representatives on processing web pages within Sitecore
Provide training to local content publishers in the management of the local country website using Sitecore
Perform tasks related to other digital channels (YouTube, Google My Business, Facebook, Twitter, Linkedin, etc) managed by the team
Provide support to Survey Monkey users in the use of the tool and the governance of customer satisfaction surveys
Work with the company's Technical Development Team and Digital & Brand Management Team to identify issues on the Sitecore content management system to identify improvement opportunities
Perform non-operational tasks as assigned by the support team manager, copywriters or the Digital & Brand Management Team
Perform other tasks that are related to the department and/or organization's vision and goals

Qualification

Profile

Candidate must possess at least a Vocational Diploma / Short Course Certificate, Bachelor's/College Degree, any field
Basic knowledge in HTML, CSS, Adobe Photoshop
Effective communicator, managing priorities across stakeholders
Results-oriented, effectively prioritizing and multitasking, able to work within tight deadlines
Fluency in English written and spoken, other languages are a plus
Fresh graduates with knowledge of content management system and web page development are welcome to apply

Skills

Knowledge of Microsoft Office applications (Word, Excel, PPT)
Knowledge of usability principles, best practice and a solid understanding of the user experience
Must understand good information structure, with the ability to suggest improvements where needed
Knowledge in web content management/publishing and understanding of technical areas of website maintenance is an advantage
Strong analytical skills with ability to collect, organize and analyze information with attention to detail, accuracy, and validity
Excellent communication skills – both verbal and written
Strong organizational and prioritization skills – able to be flexible when the needs of the business change
A fast learner, able to grasp new concepts, understand requirements and translate knowledge into practical ability
Time management – able to meet deadlines
Adaptable, ethical, analytical and has a strong eye for detail
Team player with ability to operate without close supervision

About The Testing, Inspection, and Certification Company

The company is a global leader in inspection, verification, testing and certification services with over 90,000 employees around the world.
Digital Publisher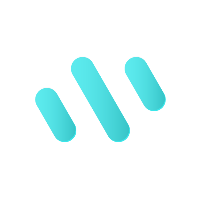 Testing, Inspection, and Certification Company
Muntinlupa City
Visit Profile
Salary
25,000-30,000/month
Contact Information Required
Please provide your email address and mobile number so employers will have a way to contact you.