Digital Designer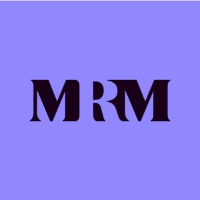 MRM
Remote / Work-at-Home
Hiring until October 31
Job Description
MRM / McCANN Worldgroup is looking for a Digital Designer who will join our Creatives team in Manila! This role is responsible for digital marketing production and creative conceptualization. The ideal candidate should be from a creative/design background with at least +3 years working experience conceptualizing, designing, and adapting digital assets in a fast-paced and dynamic agency environment. The ideal candidate should have experience with designing for digital platform and marketing mediums and be able to deliver on multiple projects.
Qualifications
Educational Attainment
College Graduate
Min. Work Experience
3 years
Qualification Summary
Qualifications:
Has 3-5 years commercial experience in a Digital Agency
Must be proficient in Adobe Creative Suite and experienced designing for social and .com
Demonstrate ability to work on cross-browser issues and solutions
Good Understanding of Responsive Design practices
Good written and oral communication skills
Works well under pressure and tight deadlines
Experience with Project Management applications (such as JIRA or similar)
Knowledge of Ad serving platforms, Media Encoder, and video editing is not required, but is a strong plus
We're open to ALL applicants within the Philippines. As precaution to the COVID-19 pandemic, we're implementing 100% remote recruitment processing and work set-up. Equipment will be provided thru delivery.
What we offer:
Competitive base salary plus allowance,
Government mandated benefits including 13th month pay,
HMO with 2 free dependents from Day 1,
Life and accident insurance,
Continuous opportunities for learning and career development,
International and diverse work environment,
36 paid leaves annually and more!*
*Terms and conditions apply.
About us
MRM is a leading marketing agency. Through a strong foundation in strategy, data science, technology and creativity, MRM helps transform businesses by helping brands grow meaningful relationships with people. The agency was named a "Best Workplaces for Innovators by Fast Company, B2B Agency of the Year from the Association of National Advertisers (ANA), a four-years-and-counting run as Gartner "Leader in Global Marketing Agencies Magic Quadrant from 2017-2020, Ad Age's 2018 B-to-B Agency of the Year, the Top Large Agency of the Year from Digital Analytics Association's (DAA) Quanties Award, and, for the first time, WARC's global Effective 100 ranking placed five MRM agencies in its top 40 effective digital agencies listing for 2020. MRM is part of the Interpublic Group (NYSE: IPG) and a top agency in the McCann Worldgroup network, with 35-plus offices across North America, Latin America, Europe, the Middle East and Asia Pacific.
We have built a reputation as a go-to partner for direct selling brands and retailers looking to improve engagement and sales with their customers. Whether it's e-commerce strategy, interactive and visual design, or technical development, we are the trusted e-commerce partner to solve complex problems through technology. We create functional, frictionless, and personalized e-commerce sites that deliver our client's brand promise and optimize their business throughout the customer experience to ensure meaningful transactions. For more information, please visit www.mrm.com.
Employment Type
Full-Time
Position Level
Professional
Job Category
Creatives & Design