Digital Content Controller - Project-based (0497)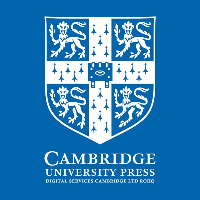 Cambridge University Press - Manila
Makati City, Metro Manila
Hiring until August 08
Job Description
Job Purpose
The primary role of the Digital Content Controller (Project-based) is to ensure the sound quality of online learning assets for Cambridge One. This role also involves uploading contents into the Cambridge One Library and archiving of these assets into the Cambridge Asset Management System.
Principal Duties
Handle online learning content designated to Cambridge One.
Review, assess, and analyze handover documents provided by the ELT – Digital Operations.
Make necessary amendments to handover documents to ensure proper version control of assets.
Ensure that attributes adhere to specifications described in the handover document.
Upload online learning assets into the Cambridge One library.
Build online courses, course-specific resource banks and other components in Cambridge One.
Conduct functionality tests on online courses to ensure that they conform to the required specifications provided by ELT - Digital Operations.
Implement editorial's amendments to Cambridge One components.
Participate in the review and testing of associated tools and support processes.
Create, track and resolve Cambridge One course build-related issues using JIRA.
Troubleshoot Cambridge One course related issues raised by the Project Managers.
Coordinate with ELT Technology Group regarding Cambridge One bugs/problems.
Archive assets into CAMS once associated course has been signed off or published.
Seek guidance from and assist the Platform Content Controller in the UK to manage scheduled streams of work and ensure resource is equipped to fulfill what is being requested.
Render assistance in other tasks in Cambridge One within the Ebooks LMS team in case of urgent tasks.
Qualifications
Educational Attainment
College Graduate
Min. Work Experience
1 year
Qualification Summary
Knowledge and Experience
Educated to degree level or equivalent and ideally have publishing or typesetting experience.
Good computer skills and excellent attention to detail are required
Understanding of HTML is desirable but not required
Excellent standard of English – both spoken and written
Employment Type
Project-Based
Position Level
Professional
Job Category
Computer & IT
About Cambridge University Press - Manila
Why should you consider joining us? Because you aspire to be part of a reputable global organization and a well-known brand. Our brand and reputation is a product of close to 500 years of experience developing world-class learning and research solutions, and assessment programs in accord with the highest technical standards. Today, we have more than 50 offices worldwide and over 6,000 high-performing employees. Our products and services reach 170 countries and over 15 million customers worldwide. Because you dream about making a difference and contribute to society. Here at Cambridge,...