Digital Content Controller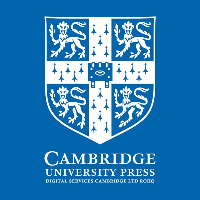 Cambridge University Press - Manila
Makati City, Metro Manila
Hiring until November 10
Job Description
Job Purpose
The primary role of the Digital Content Controller is to assist the Content and Distribution Controllers in Cambridge in checking and validating digital assets and electronic products for Academic, ELT, and Education into the Cambridge Asset Management System according to agreed quality standards and schedules, promote to final, and delivering them on time. This involves interaction with internal teams and external suppliers, ensuring control over quality, providing excellent service levels to Publishing groups.
Principal Accountabilities
Assist the Content and Distribution Controllers to monitor the receipt of digital content into the Cambridge Asset Management System (CAMS).
Assist the Content and Distribution Controllers in ensuring that the application files and images for text are all accounted for in the CAMS and promoting to final.
Check and load files into CAMS from disks or hard disks.
Ensure that all digital content that meets quality standards are loaded into the appropriate folders in CAMS according to documented procedures.
Correct, create and/or update cover files and text files using InDesign and create PDFs.
Ensure clear communication with the requestors before the delivery of all updated PDF files to specified printers.
Create marketing fragments when needed.
Test scripts and report any issues.
Keep a written record of all the queries or issues encountered and the corresponding resolutions to be able to share to other members of the team for reference.
Aid the team lead in ensuring that every workflow has its own documentation created and updated.
Complete daily organizational functions like worksheet reports.
Keep abreast of changes in agreed standards.
Render assistance in any other workflow involved in the Content and Data Services Manila team that needs urgent attention to meet production deadlines.
Learn and support new systems and applications to the team's tasks.
Qualifications
Educational Attainment
College Graduate
Min. Work Experience
1 year
Qualification Summary
Knowledge and Experience
Educated to degree level or equivalent and ideally have publishing or typesetting experience.
Good computer skills and excellent attention to detail are required
Understanding of Adobe InDesign is highly desirable
Excellent standard of English – both spoken and written
Has working knowledge in the use of MAC
Requirement:
Willing to work from home
With a stable internet connection
Benefits
Work Life Balance
Exciting Work Environment
Career Advancement
Employment Type
Full-Time
Work Schedule
Amenable to Any Shift
Job Category
Computer & IT
About Cambridge University Press - Manila
Cambridge University Press is part of the University of Cambridge. Our mission is to unlock people's potential with the best learning and research solutions. Our vision is a world of learning and research inspired by Cambridge. A pioneer in our field with 485 years of printing tradition, we are committed to supporting innovation in learning and teaching. We publish without boundaries, ensuring our resources are accessible across the globe, in print, online and other digital formats. We take pride in supporting community programmes across the globe. Staff are encouraged to offer practical...