Job has been saved to your Account Portal!

Jobs
DevOps Specialist

Job Description

A DevOps Specialist IT professional responsible for any technological duties associated with CICD Tools, Kubernetes, Terraform and cloud computing, including design, planning, management, maintenance and support.
DevOps Specialist with at least four to six years' experience with DevOps tools & multi cloud services -- including open-source technology, software development, system engineering, scripting languages and multiple cloud provider environments.
Ability to follow procedures in a tightly run Change Control system and communicate to peers and upper management. This position has high visibility and requires a professional demeanor.
Handon Knowledge on DevOps Tools/ AWS/GCP/Terraform/Kubernetes
The team supports 24x7 production and working shifts and a weekend day is required.

Qualification

Experience with at least AWS & GCP
Experience in the following DevOps tools: Git, GitLab, Jenkins, Prometheus, Gremlin CICD, Kubernetes, Docker.
Development experience, at least one of the following languages – Terraform, Cloud Formation
Experience with Ansible or other configuration management systems (Puppet).
Deep Linux administration skills (RedHat \ CentOS \ Ubuntu)
Experience with IaaS & PaaS Platforms - AWS & GCP
Hands on experience in high scale production environments.
Experience in troubleshooting problems and working with a team to resolve large scale issues.
Excellent communication skills.
Motivated with a high desire to learn.
Results-driven with strong commitment

Preferred Skills/ Domain Knowledge

Strong inter-personal and communication skills and comfortable in a culturally diverse working environment; ability to interact positively with management. Independent problem-solving skills; self-motivated.
Ability to multi-task and perform in SLA pressure situations.
Ability to work within a call management system to handle daily tasks. Previous experience with a Production Environment.

About The Customer Experience Solutions Provider

Global provider of customer experience solutions and services.
DevOps Specialist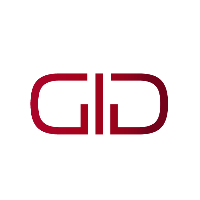 Salary
80,000-200,000/month
Job Level
Experienced Hire
Contact Information Required
Please provide your email address and mobile number so employers will have a way to contact you.