Job has been saved to your Account Portal!

Jobs
DevOps Engineer
Job Description
• Design, implement, and administer platform tools to support release of software products in complex hybrid environment (GCP, Azure DevOps Services and AWS)
• Ability to solve problems across the entire stack - operating systems (Linux/Unix/windows), software, application, and network
• Manage and monitor the different environments, which take part in the SDLC
• Manage, innovate, and create processes, and tooling that continuously improve the availability, scalability, latency, and efficiency
• Develop tools to automate the builds & releases to ensure efficient and quality delivery of software release pipelines
• Document SOPS
• SME in Build and manage CI/CD workflows, K8s Containerization (CaaS) and complex system integration
• Instill and foster DevOps and SRE culture to entire engineering team
• Manage and implement monitoring system for cloud infrastructure
• Actively coach team members in developing their DevOps skill sets
• Identify opportunities to improve operational stability and performance
• Implement disaster recovery solution for production environment
• Implement VPN, Intrusion detection, WAF and other firewalls
• Implement backup solution and retention strategy
• Implement logging and tracking cloud infrastructure
• Manage IT infrastructure as needed to ensure company SOP are followed
Qualification
DevOps Engineer
CI/CD workflows
K8s/Kubernetes Containerization
Cloud platforms
Jenkins
Ansible
PowerShell or Bash scripting
About The IT and Business Consulting Services Firm
Company is a multinational information technology consulting and systems integration company headquartered in Canada.
DevOps Engineer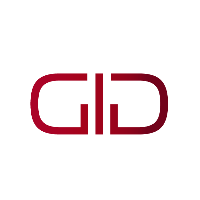 Salary
40,000-80,000/month
Job Level
Experienced Hire
Contact Information Required
Please provide your email address and mobile number so employers will have a way to contact you.