DevOps Engineer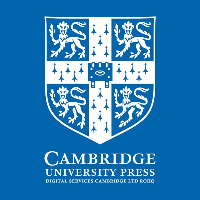 Cambridge University Press - Manila
Makati City, Metro Manila
Hiring until April 23
Job Description
Job Purpose
The primary responsibilities of this position in the Central Web Services team is to improve the quality, reliability and efficiency of our processes (like the creation and maintenance of our environments) in a Cloud environment, through the use of automation, monitoring and metrics gathering. You will also be asked to support and help the development of our Continuous Delivery initiative.
Key responsibilities
Build and manage development, testing and production environments using Infrastructure-as-Code practices
Set-up automated deployment pipelines for various systems
Work on configuration aspects of automated Continuous Integration process
Reporting on systems stability and releases related metrics
Define and document system configurations
Working closely with Infrastructure Engineers, Developers and QAs to resolve defect/issues
Contribute towards ways of improving quality and collaboration
Qualifications
Educational Attainment
College Graduate
Min. Work Experience
2 years
Qualification Summary
Knowledge and Experience
Essential Skills, Experience and Competencies

Very strong Linux knowledge
At least 1 year AWS experience
Good knowledge of cloud computing infrastructure and automation (especially AWS)
Familiar with Infrastructure-as-code practices (AWS CloudFormation or Terraform)
Familiar with containers and container orchestration (Docker, Kubernetes, AWS ECS,…)
Proficient in scripting (e.g. Shell, Python, Go, Ruby,…)
Good security knowledge and practice
Good knowledge of the Git version control system
Excellent communication skills & collaborative style
Excellent troubleshooting and debugging skills

Desirable Skills, Experience and Competencies

Experience in Software Development or System Administration
Graduate of IT related discipline
Working experience in AWS Lambda
Experience in log monitoring tools (e.g. Sumo Logic, ELK stack...)
Knowledge of configuration management tools (especially Ansible)
Knowledge of relational databases (especially MySQL) and NoSQL databases (especially MongoDB)
Preferred, knowledge of Continuous Delivery. Minimum, familiarity of the principles
Experience or keen interest to work in an Agile Environment
Benefits
Competitive Salary
Up to 33 days Paid Annual Leaves
HMO Coverage and Life Insurance on day 1
Vesting/Retirement package
Learning Opportunities
Flexible work arrangement
Employment Type
Full-Time
Job Category
Computer & IT
About Cambridge University Press - Manila
Cambridge University Press is part of the University of Cambridge. Our mission is to unlock people's potential with the best learning and research solutions. Our vision is a world of learning and research inspired by Cambridge. A pioneer in our field with 485 years of printing tradition, we are committed to supporting innovation in learning and teaching. We publish without boundaries, ensuring our resources are accessible across the globe, in print, online and other digital formats. We take pride in supporting community programmes across the globe. Staff are encouraged to offer practical...