Job has been saved to your Account Portal!

Jobs
Data Integrator
Job Description
Works with the Agile Program Manager (APM), Digital Product Manager (DPM), and Business Systems Analyst (BSA) to accurately capture stakeholder requests and system specifications and translate them into engineering artifacts, which typically include design specifications, source code, test scripts and test results.
Coordinates with software architects and Software engineer IVs to ensure that the engineering realization is in accordance with Enterprise Architecture principles and software development best practices.
As part of Agile teams, completes software development work which includes application design, coding, code review and testing. Keeps Agile team and APM apprised of project status.
Offers suggestions to stakeholders on devising effective and efficient approaches to achieve project and program objectives.
Manages engineering risks by proactively tracking and communicating issues, and devising methods to mitigating them.
Liaises with other project and program areas to coordinate interdependencies and resolve issues.
Supports business units in the resolution of in-depth user questions and issues following production support process and SLA's.
Maintains a working knowledge of new technology and software engineering standards, practices and tools.
Provides input to APM/DPM in creation of Product Roadmap, High Level Estimates
Collaborates with IT management to define and develop documentation & engineering artifact standards, guidelines, processes, and templates
Qualification
3 to 5 years' experience with Informatica Power Center designing and developing complex ETL packages
3 to 5 years' experience with writing and debugging complex SQL queries
Strong technical knowledge of Enterprise Data Warehouse, design and development of ETL packages, database design, operating systems and Information Management
Must have the strong communication skills and ability to develop and present solutions to team and managers
Must be able to solve complex problems with direction
Experience in working with distributed teams.
Experience in managing distributed teams.
Ability to work on multiple projects/tasks simultaneously to meet project deadlines as required
Ability to establish and maintain positive working relationships with other employees
Knowledge of P&C / Specialty insurance is a big plus

About The Specialty Insurance Company
The company is a global leader in providing specialty insurance, reinsurance, and mortgage insurance solutions.
Data Integrator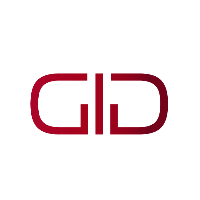 Salary
80,000-130,000/month
Position Level
Professional
Job Level
Experienced Hire
Contact Information Required
Please provide your email address and mobile number so employers will have a way to contact you.