Job has been saved to your Account Portal!

Jobs
Data Engineer

Job Description

Expertise in designing and implementing logical and physical data models for cloud and hybrid data warehouse environments 
Implementing data architectures to support a variety of data formats and structures including structured, semi-structured and unstructured data 
Experience with multiple full life-cycle data warehouse implementations 
Understanding of data architectures required to support data integration processing 
Experience with data modeling technologies such as ER/Studio, ER/Win or similar 
Experience with Microsoft Azure Data Platform services including Azure Data Lake Store, Azure Storage, Azure Synapse, Azure Data Factory, Azure SQL database, Logic Apps, APIs 
Demonstrated ability to quickly learn, adopt and apply new technologies 
Data profiling and creation of source to target mappings 
Ability to provision and configure Azure data service resources 

Qualification

Microsoft Azure Cosmos DB, Data Flows, Express Route, Azure Active Directory 
Experience creating strategies to migrate customers from on-premise environments to Azure  
Power BI and semantic modeling 
AWS Glue & Azure Data Factory
AWS S3 & Azure Blob
AWS Athena & Azure Databricks
AWS Redshift & Azure Synapse
AWS ECS & Azure AKS

Detailed Required Skills:

Python & SQL Scripting
SQL, PySpark
General Cloud Architecture competency skillset - Capable of taking requirements and is build out data pipelines
API Knowledge is required, but preference given to candidates who can create APIs

About The IT Outsourcing Company

The company offers IT operations management services to offshore clients.
Data Engineer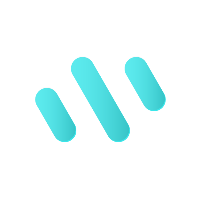 Salary
120,000-170,000/month
Position Level
Professional
Job Level
Experienced Hire
Contact Information Required
Please provide your email address and mobile number so employers will have a way to contact you.