Job has been saved to your Account Portal!

Jobs
Data and AI Strategy Consultant/ Manager
Job Description
Exposure to telecom networks, customer care, field force, product lifecycle management, order management & orchestration etc.
Deliver value to clients and empower clients to implement effective solutions
One or more of Tableau, PowerBI, Python or R
MS PowerPoint and Excel Skills
Advanced analytics such as Predictive Modelling
Data Warehousing, ETL and data structures
Working knowledge of Hadoop & big data architecture, ETL & data models
Exposure to telecom operations & commercial planning
Qualification
5+ years of Consulting, IT Services or Industry experience focusing on the telecommunications sector.
Define, develop and build upon the go to market collateral, POVs and other practice offerings.
Should have excellent communication, presentation and client interaction skills
Should have an analytical bent of mind with capability of deciding on nature of information needed and the ability to derive business sense of such information
Initiative in keeping abreast of changing industry practices, analysis and design methods, tools and techniques and emerging technologies
Ability to develop & maintain working relationships with several stakeholders and senior professionals
About The Professional Services Company
A multinational professional services company that provides technology, business, and management consulting services specializing in strategy, operations, technology, digital, and consultation. They service clients from all over the world and have offices located globally, with the Philippine branch comprising of about 50,000 employees.
Data and AI Strategy Consultant/ Manager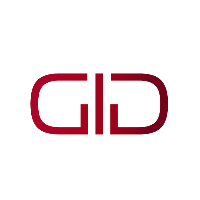 Salary
90,000-150,000/month
Job Level
Experienced Hire
Contact Information Required
Please provide your email address and mobile number so employers will have a way to contact you.