Chief Operations Officer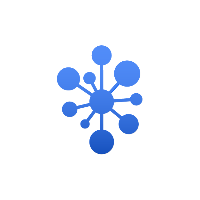 Leading BPO Company
Makati City, Metro Manila
Hiring until March 28
Job Description
The Chief Operating Officer (COO), as the Country Head, leads the overall effective management of the whole organization in the Philippines in accordance with the company's mission, core values, culture, norms, and policies. Collaboratively with all stakeholders, the COO directs the organization's strategic plans and day-to-day business operations to significantly and positively impact its financial growth apart from realizing its main goal as a People Company.
Strategic Leadership & Execution
Collaboratively maps-out a comprehensive business management plan that meets and/or exceeds the strategic directions & objectives of the organization
Regularly reviews & monitors the overall performance of the organization by effectively driving the realization of strategic key actions, targets and measures of success along with all the resources needed
Ensures that the overall organizational goals and plans are aligned to the current and future operational needs of the business while collaborating closely with senior executives
Directs the development of policies, procedures, and quality standards that support the sound delivery & implementation of all business units, departments, and their respective programs & services
Represents Teleperformance Philippines in various global and local business meetings, and engagements to build & maintain a strong & mutually beneficial partnership with clients, investors, stockholders, industry associations, government unit leaders, and other stakeholders Growth-focused Business, Finance & Compliance
Upholds and promotes the Teleperformance core values, norms, standard operating policies and procedures
Oversees the appropriation of the operational budget for the entire TP Philippines including anticipated and unanticipated contingencies
Constantly evaluates the overall organizational culture to provide needed changes that will further support its goals and objectives
Reviews the overall progress of the business plans, and exhausts all efforts to provide well-thought-of solutions to manage any risks or opportunities that may hinder the growth of the business but also the full development and performance of all employees
Submits evaluative financial progress updates and projections of site, client, & divisional reports given weekly, and monthly
Keeps the global management team updated on every aspect of the business in the Philippines including opportunities in the marketplace and any developments that may impact the business in any way Engaged & Enabled People
Maintains ethical practices that nurture a positive work environment that attracts, retain and motivate high potential employees at all levels
Serves as the country head who inspires the whole executive team and the entire Philippine organization maintain a positive and well-functioning work-environment that highly motivates teams to achieve and maintain outstanding customer experiences
Maintains integrity, respect, professionalism, innovation & commitment throughout the organization to be an excellent leader that makes a positive difference in people
Ensures the executive team's efficiency and productivity by managing their workload allocations, training, and problem resolutions; performance reviews, and makes keen recommendations for personnel actions in line with their personal and professional development.
Performs additional work as may be required from time to time within the terms and conditions aligned to the strategic directives and foresight of the business
Qualifications
Educational Attainment
College Graduate
Min. Work Experience
15 years
Qualification Summary
Few relevant units of a Master's Degree or Professional Certification
Familiarity with Philippine Labor law and practices
Adequate relevant BPO experience
Bachelor's Degree related to Business Management, Industrial Organization or any other relevant fields from a reputable educational institution or equivalent work experience.
At least 15 years of previous related experience related to the duties and responsibilities specified
Any learning and development exposure and/or experience that may be directly BPO-relevant or may be transferable to the BPO operational needs.
A strategic thinker with a vision for success, yet interested in and attentive to details and operational issues.
Strong interpersonal and communication skills with clarity and accuracy;
A demonstrated commitment to excellence
Personal and professional integrity and honesty;
Adequate understanding of the Business Process Outsourcing Industry
Sufficient understanding of relevant management processes, business models, and principles
People Management and Performance Management
Able to work effectively with a culturally diverse workforce and provide leadership through organizational change
Exemplifies a positive disposition about the BPO Industry, its continuously changing challenges, work dynamics and work environment
Willingness to work extended hours as appropriate and have the flexibility and availability for unconventional shift schedules and locations.
Must be Filipino (either based in the Philippines or working in other countries)
Have handled multiple sites/programs/verticals
Has EVP's/SVP's/VP's direct reports
Preference: currently holding a Country Head role/post
Employment Type
Full-Time
Work Schedule
Amenable to Any Shift
Job Category
Management & Operations
About Leading BPO Company
The company is one of the leading offshore business process outsourcing and contact center company in the Philippines with almost 50,000 employees nationwide.