BI Reporting Analyst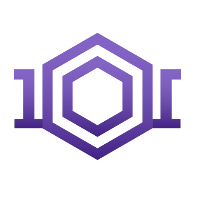 BPO and IT Shared Services Company
Job Description
Build business value by improving customer experience and business processes measured on various business metrics in all areas of customer operations. Data can relate to call center, billing, network, customer survey, ordering, website, etc.
Synthesize strategic insights and effectively communicate findings as reports for consumption by a senior management audience.
Perform deep dive analysis, document and communicate findings, ensure that data feeds for reports are accurate
Design, develop and maintain critical scorecards and key performance indicators to support the sales organization and ensure the accuracy and integrity of the data
Understand, analyze, and report on data from every aspect of the business (customer ops, network, field, website, etc...) found in our various environments
Partner with managers, clients, and other stakeholders such as BI on report design approach and requirements, and then deliver quickly with high accuracy
Use SQL code to design ad-hoc or recurring datasets in order to answer business questions and drive value
Complete data audits of existing reporting against what the source tables show to check accuracy of other team member's solutions
Maintain and expand your knowledge of reporting and current technology through training opportunities
Qualifications
Educational Attainment
College Graduate
Min. Work Experience
3 years
• Bachelors degree, or higher, or equivalent work experience in a discipline such as: BI, applied math, applied science / engineering, economics/econometrics, management science / operations research, psychology or related area
• Experience with SQL, including stored procedures
• Experience building SAS reports using proc SQL
• You are highly analytical and understand the basic principles of working with large and complex data sets
• You are able to manage multiple projects and priorities
• Fluent in English
• You are a self starter who is comfortable working with and presenting to all management levels (peers to executives)
• You love data and see the value it can bring to an organization
• Design practical user interfaces and layouts to convey data in a meaningful and actionable way for end users
• Advanced communication and negotiation skills; must be able to articulate recommendations and results
• Strong organizational and time management skills to meet deadlines & handle changing priorities
• Strategic thinking skills
• Passion for driving improvements
• Ability to locate and connect data to identify root causes and drive fact-based decision making and plans to address problem areas
• Solid business acumen; must be able to understand the organization's key drivers to success
• Advanced knowledge of Microsoft Office environment and Tools
• You have experience with SQL and data visualization tools (e.g. Tableau)
Position Level
Professional
Employment Type
Full-Time
Job Category
Actuarial Science & Statistics
About BPO and IT Shared Services Company
A subsidiary of Canada's leading telecommunications company that provides in-house call center and shared services support to their parent company and other subsidiaries. Operations in the Philippines started in August 2016 with locations in Taytay, Naga, and San Mateo.
Considering a career as a Data Analyst?
Learn more about this including job description, average salary, education requirement, skills companies look for, and latest job vacancies.