Job has been saved to your Account Portal!

Jobs
Business Analyst
Job Description
Job Profile A Business Analyst is a member of the product management team and is responsible for understanding and assessing the changing needs of the business. This person shall analyze the impact of change, document and support communication between relevant groups and stakeholders, and capture requirements needed to initiate changes in the product. Responsibilities:
Determine operational objectives by studying business functions, data gathering, and evaluating and documenting requirements
Develop process improvements or re-engineer and recommend revision/elimination; integrate new systems and processes with existing ones
Study industry structures and competitive environment.
Partner with internal and external customers to ensure systems are developed to meet the business requirements and strategies.
Provide project-level analysis – producing required project analysis documentation (business requirements, user stories, scope matrix, use cases, sequence diagrams, future state proposals, and UAT plan).
Collaborate closely with developers to implement the requirements provide necessary test framework and test cases for automated testing.

Qualification
Candidate must possess at least a Bachelor's degree in Computer Science/Information Technology, Engineering (Computer/Telecommunication) or equivalent.
3 + years experience as Business Analyst.
Background and experience in preparing and analyzing new systems/technologies/solutions and modifications to existing systems in order to meet internal and external user requirements.
Can work on large-scale projects as well as handling day-to-day operational requests from the business.
Strong project management, ability to successfully manage multiple tasks at any given point
Strong relationship-building skills & communication skills.
Understanding of Indices, fundamentals, and analytical data, returns level data, etc.
Knowledgeable in retail payment systems, e-commerce or has banking/ insurance/ retail/ supply chain background is preferred.
Ability to analyze and synthesize business requirements, including recognizing patterns and conceptualizing processes.
Familiar with Agile project management
Familiar with Scrum


About The IT Services and IT Consulting Tech
Its core business is creating innovative software solutions based on open source technology. It has focused on building mission-critical high volume and high transactional systems over the last 14 years. It has successfully built highly scalable, fault-tolerant systems that are currently used in applications related to retail, supply chain, payments, gaming, and digital multimedia.
Business Analyst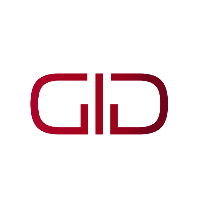 IT Services and IT Consulting Tech
National Capital Region
Visit Profile
Salary
35,000-45,000/month
Contact Information Required
Please provide your email address and mobile number so employers will have a way to contact you.