Job has been saved to your Account Portal!

Jobs
Business Analyst
Job Description
• demonstrated success defining and launching products with experience in end to end product lifecycle
• Excellent written and verbal communication skills
Qualification
• knowledgeable in Visio, Jira, Confluence
• Business Analysis (create BRD, user stories)
• experience working with third parties / vendor distributed in onshore/ offshore
• Business requirement gathering and documentation from different business units
• To draft user stories and clarify the requirements to developers in remote locations
• Prior experience in any of one or more of these domain – Banking or Retail or Logistics or Banking
• Good to have experience collecting requirement for digital projects – web app, mobile app, enterprise application, portal, API.
• Willing to involve in project management activities
• Work with product owners to handle backlogs and new requests
• Resolve conflicts and
About The Business Consulting Services Firm
The company is a multinational technology company that provides business consulting, information technology, and outsourcing services.
Business Analyst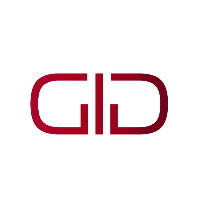 Salary
90,000-130,000/month
Position Level
Supervisor
Job Level
Experienced Hire
Contact Information Required
Please provide your email address and mobile number so employers will have a way to contact you.