Bookkeeper (AU Client)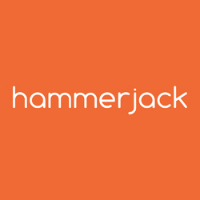 Hammerjack
Remote / Work-at-Home
Hiring until September 29
Job Description
DUTIES AND RESPONSIBILITIES
Key responsibilities for this role include the following. Other duties may be assigned.
Day to day bookkeeping
Accounts Payable – paying bills on behalf of clients
Payroll
BAS
Monthly Reporting
Qualifications
Educational Attainment
College Graduate
Min. Work Experience
2 years
Qualification Summary
QUALIFICATIONS
Minimum of 2 years experience in AU bookkeeping
Xero and Receiptbank experience is a MUST
Experience with Karbon, Tanda, and Futrli is desired, however, not essential
Possess strong attention to detail and time management skills
Have experience in managing end to end accounts payable function, and demonstrate knowledge and systems on best practice for paying bills
Have an understanding of AU tax laws
Display an understanding of requirement for Accounting for different entity types
A strong desire to adopt the latest cloud technology and always look at improving systems and processes to speed up efficiencies
Benefits
HMO
Life Insurance
Work from Home
Equipment
Allowances
Paid Time Offs
Work-Life-Balance
Salary
Php 43,000 - Php 45,000
Employment Type
Full-Time
Job Category
Accounting & Finance
About Hammerjack
Our Manila team operates as a dual Australian-Filipino fully managed outsource team, with an organisational structure in and of itself to be an 'office-outside-your-office'.