BI Campaign Analyst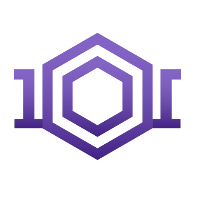 BPO and IT Shared Services Company
Job Description
Interpret marketing and customer data to identify new opportunities on how to best target and appeal to customers.
Work cross-functionally with market insight teams, product, pricing, marketing communications, channel and IT to develop and execute campaigns end to end.
Define, develop, and execute targeted campaigns to accelerate sales, reduce churn and grow revenue.
Qualifications
Educational Attainment
College Graduate
Min. Work Experience
2 years
2 plus years of experience in a database marketing/ analytics/ CRM role.
Experience with IBM Campaign (Unica) or alternative campaign automation solution.
Background with Data Management, Business Intelligence, Reporting Tools and Design.
Direct/target marketing experience including campaign list creation, understanding of Do Not Call, CASL (Canada's Anti-Spam Legislation) and Contact Strategy processes.
Strong analytical skills in order to be able to interpret data and generate insight and action
Experience and understanding of the marketing planning lifecycle and key business units such as product, pricing and marketing communications.
Highly organized with the proven ability to manage multiple assignments and work in a fast & agile paced environment.
Excellent interpersonal skills (verbal and written) with the ability to get things done by influence.
Highly creative with the ability to think outside the box when developing concepts, approach and offers.
Embraces collaborative work-environment but also must be a self-starter.
Solid problem solving skills and the ability to make sound decisions and recommendations.
Detailed oriented and the ability to work with minimal supervision.
Previous work in the Telecom industry would be an asset.
Experience using SQL, Python, VBA, HTML would be preferred.
Position Level
Professional
Employment Type
Full-Time
Job Category
Actuarial Science & Statistics
About BPO and IT Shared Services Company
A subsidiary of Canada's leading telecommunications company that provides in-house call center and shared services support to their parent company and other subsidiaries. Operations in the Philippines started in August 2016 with locations in Taytay, Naga, and San Mateo.
Considering a career as a Data Analyst?
Learn more about this including job description, average salary, education requirement, skills companies look for, and latest job vacancies.