Job has been saved to your Account Portal!

Jobs
BI ANALYST
Job Description
Develop reports and create dashboards to provide actionable insights using data
Translate business needs to data models to keep data up-to-date based on business needs
Create analytical data models and do complex data querying (i.e. joins, unions, subquery)
Collaborate with different teams to understand data flow and process and provide data solutions
Perform descriptive analysis to identify trends and insights and present to key stakeholders and management
Provide guidance and support to junior members in the team
Able to do requirements gathering with stakeholders
Qualification
Graduate of any STEM or business bachelor's degree
Has at least 3 to 5 years of data analytics experience
Has at least 3 years experience in using any visualization tool but preferably Tableau (i.e. Microsoft Power BI, Tableau, Qlikview, Cognos, Excel)
Has at least 3 years experience in using data management and data querying using SQL (Postgresql, MS SQL, SQL Server Management)
Strong analytical skills with the ability to collect, organize, and analyze big data and present to stakeholders
Problem-solving and critical thinking mindset
Detail-oriented with strong ability to multi-task
Ability to work with a team and independently
Excellent verbal and written communication skills
Knowledge in python (Pandas, Numpy) is a plus
About The Truck Transportation
A technology driven business solutions provider for the fulfillment and logistics needs of enterprises in the Philippines.
BI ANALYST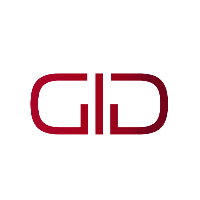 Salary
45,000-50,000/month
Job Level
Experienced Hire
Contact Information Required
Please provide your email address and mobile number so employers will have a way to contact you.