Job has been saved to your Account Portal!

Jobs
Backend Team Lead Software Engineer
Job Description
Enable the Software domain of the team by conducting the proper Software onboarding.
Monitoring Software discipline by using industry standards.
Giving inputs on Software engineer's performance, improvements and other that affects the work related aspects of team mates.
Use the necessary testing tools and frameworks in order to deliver the project based on the defined Business Requirements
Create a Technical Requirement Documentation based on the counterpart Business Requirement
Create a test plan and test case with detailed steps that will be compared on both expected and actual results to produce quality softwares and applications
Create the necessary test plan and test execution documentation to execute it in the assigned projects within the Technology Group and extended group
Qualification
Graduate of any bachelor's degree with Relevant Experience in Leading Software Engineers (both Frontend and Backend) with deep knowledge of Software Engineering domain
At least with 6 years up Relative experience as Software Engineering Lead which includes Code Review, code commit, clean architecture, design patterns and System architecture and Design
Required Competencies and Proficiency Levels
Expert level on Java
Advanced level on AWS
Advanced Python scripting
Advanced Design Patterns
Advanced Clean Architecture
Advanced Spring boot
About The Truck Transportation
A technology driven business solutions provider for the fulfillment and logistics needs of enterprises in the Philippines.
Backend Team Lead Software Engineer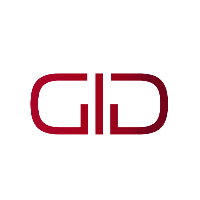 Position Level
Supervisor
Job Level
Experienced Hire
Contact Information Required
Please provide your email address and mobile number so employers will have a way to contact you.