Job has been saved to your Account Portal!

Jobs
B2B Marketing Specialist
Job Description
We're looking for creative and tech-savvy marketers to join our team. As a Marketing Specialist, you'll be in charge of creating campaigns and strategies to promote and engage with our clients. Responsibilities:
Drive engagement from our clients and partners through holistic marketing strategies
Identify upcoming trends in the industry and understand niche needs
Regularly collaborate with the Accounts Management Team

Qualification
At least 2 years' experience in B2B digital marketing
Previously owned or part of a team that launched a holistic marketing campaign
Excellent communication skills and attention to detail
Self-starter but also a great team player
Experience in Recruitment or HR industries preferred but not required
About The Recruitday Inc.
We are a startup company and we aim to improve the way jobseekers find jobs, and companies find talents.
B2B Marketing Specialist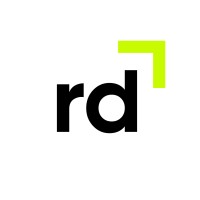 Contact Information Required
Please provide your email address and mobile number so employers will have a way to contact you.