Jobs
Job Details

Automation QA Engineer

Job Description

We are looking for an Automation QA Engineer to join our growing team.

As an Automation QA Engineer, you will:

Write scalable, efficient, maintainable code
Identify business or product requirements that can be automated
Run and maintain test scripts
Recommend possible enhancements on QA process, new technology, automation apps/frameworks, and game development processes
Identify, analyze, report and document defects, questionable functions and inconsistencies in product content and outlook
Create detailed, comprehensive, and well-structured test cases
Isolate, replicate, and report defects and verify defect fixes, ensuring that test results are accurate, thorough, and appropriately documented.
Estimate testing efforts and identify dependencies to support defined testing scope/ timelines
Strong interpersonal and communication skills (both verbal & written)
Interact and collaborate with users / stakeholders, and development teams

Qualification




Three (3)+ years of experience in Software QA


At least one (1) year of experience in automated testing using tools such as JUnit and Selenium


At least one (1) year of experience working with TestRail, and SharePoint


At least one (1) year of experience working with NUnit and C#


Experience with automation frameworks Cucumber & Selenium WebDriver


Experience working with Git distributed source code


Experience in working on an Agile / Scrum development process


Experience OR Knowledge on API Services


Have knowledge and experience working with tools involved in manual test administration and defect management


Quality-oriented attitude





*It would be a plus if you have:



Experience with performance and/or security testing


Have experience working in a similar position


Have previously worked in game development


Have ISEB/ISTQB certificate




Perks & Benefits

About The Gaming Entertainment Supplier

Gaming Entertainment Supplier is now one of the largest gaming entertainment suppliers in the world. ​One of the first suppliers to recognise and utilise the potential of mobile slot gaming, our innovation now leads the industry by providing an unmatched portfolio of titles to regulated casino operators in over 25 jurisdictions. ​
Automation QA Engineer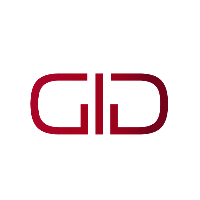 Contact Information Required
Please provide your email address and mobile number so employers will have a way to contact you.