Job has been saved to your Account Portal!

Jobs
Automation Manager
Job Description
• Actively seek automation and innovation opportunities for internal and external CGI clients
• Work directly with stakeholders to capture business requirements and translate them into technical approaches and strategies
• Partner with Business Analysts, RPA Developers, Product Owners, and Cross-functional resources to define and deliver business-impacting opportunities
• Provide a superior level of experience and knowledge of RPA solutions and associated methodology to support the project team through all phases of the RPA delivery
• Build and develop the RPA team's capabilities and expertise
Qualification
Qualifications
• Excellent communication and facilitation skills with the ability to communicate at the executive level
• Strong automation and business acumen with a passion for improvement and the ability to comprehend the client's requirements
• Strong problem solving, analysis, and design thinking skills
• RPA Development, Automation Architect, and Business Analysis experience
• Hands-on experience with RPA platforms (UIPath, Blue Prism, Automation Anywhere)
• Hands-on experience with any relevant development languages

Skills:

Business Analysis
Blue Prism
About The IT and Business Consulting Services Firm
Company is a multinational information technology consulting and systems integration company headquartered in Canada.
Automation Manager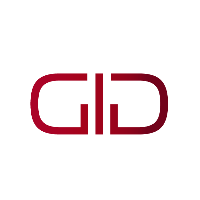 IT and Business Consulting Services Firm
Taguig/ Hybrid Setup
Visit Profile
Salary
200,000-200,000/month
Contact Information Required
Please provide your email address and mobile number so employers will have a way to contact you.