Jobs
Job Details

Associate Software Engineer

Job Description

Job Duties and Responsibilities

Performs analysis and/or design, coding, testing of software
Implements agreed modifications to project outputs
Improves present work processes
Perform other tasks necessary for business according to legal rules
Perform other duties of a similar nature or level as assigned by superior

Qualification


Qualifications




Must possess at least a Bachelor's/College Degree in Computer Science, Computer Engineering, Information Technology or equivalent



Requirements



Basic knowledge in C/C++ or any programming language is an advantage


Knowledge in basic operation of Car Audio is an advantage


Willingness to learn Japanese language. (Review materials will be made available during the selection process. If the candidate is able to pass the technical examination, he will be given at least seven (7) days to prepare for a short exam.)




About The Recruitday Inc.

We are a startup company and we aim to improve the way jobseekers find jobs, and companies find talents.
Associate Software Engineer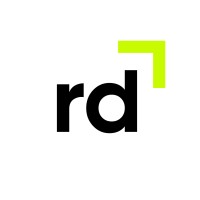 Salary
20,000-25,000/month
Position Level
Professional
Contact Information Required
Please provide your email address and mobile number so employers will have a way to contact you.