ASSISTANT STRUCTURAL ENGINEER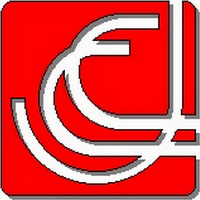 JEJORS CONSTRUCTION CORPORATION
Cagayan De Oro City, Misamis Oriental
Hiring until February 04
Job Description
Responsible for carrying out structural modelling for all structural works.
Conduct Site inspection for all structural works.
Coordinate with PIC on Structural issues and report to Sr. Structural Engineer for review.
Work closely with Project Management team and Drafting team
Qualifications
Educational Attainment
College Graduate
Min. Work Experience
1 year
Qualification Summary
Degree or above in Civil Engineering.
1-2 years or above experience in Structural design.
Self-motivated, logical and systematic thinkers.
Good communication skills.
Knowledge of CAD, STAAD/SAP2000/ETABS engineering programs preferred.
Benefits
GOVERNMENT MANDATED BENEFITS(SSS.PHIC.HDMF)
13TH MONTH PAY
SERVICE INCENTIVE LEAVE
Other exciting benefits
Employment Type
Full-Time
Position Level
Professional
Work Schedule
Project-Based
Job Category
Architecture & Engineering
About JEJORS CONSTRUCTION CORPORATION
QUALITY POLICY JEJOR'S CONSTRUCTION CORPORATION aims to achieve and sustain excellence in providing construction services of consistent quality to the expectations of our customers. We endeavor to comply with all the requirements while carrying out our operations as efficiently and economically as possible. It is our commitment to continually improve our quality management system by demonstrating the highest standards of professionalism, ensuring the welfare of our employees and fostering a work environment that encourages new ideas, new innovations and growth.