ARCHITECTURAL DRAFTSMAN/APPRENTICESHIP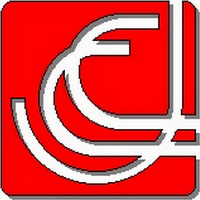 JEJORS CONSTRUCTION CORPORATION
Multiple Locations
Hiring until April 22
Job Description
Produce specifications and drawing that have to be centered on written instructions, calculations and equations provided by engineers and designers.
Should use manual drafting expertise in drawing plans, which cannot be generated through the computer.
Has to fine tune and modify plans to suit the needs manufacturers and architects.
The mechanical drafter creates guidebooks as well as manuals for machineries and tools, by illustrating the mechanical system.
Draftsman draws diagrams and maps for projects and structure in construction.
Qualifications
Educational Attainment
College Graduate
Min. Work Experience
1 year
Qualification Summary
Bachelor of Science in Architecture or Architecture Apprentice
Graduate of Bachelor of Science in Industrial Technology major in Architectural Drafting Technology.
Any course related of the position.
Diligent and hardworking
Willing to do overtimes if necessary
willing to be trained
Honest & responsible
Benefits
Government Mandated Benefits (SSS
PHIC
HDMF)
13th month pay
Service Incentive leave
Salary
Php 9,490 - Php 12,000
Employment Type
Project-Based
Work Schedule
Project-Based
Job Category
Architecture & Engineering
Considering a career as a Draftsman?
Learn more about this including job description, average salary, education requirement, skills companies look for, and latest job vacancies.