ARCHITECTURAL APPRENTICESHIP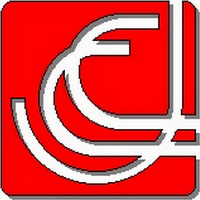 JEJORS CONSTRUCTION CORPORATION
Cagayan De Oro City, Misamis Oriental
Hiring until March 13
Job Description
Produce specifications and drawing that have to be centered on written instructions, calculations and equations provided by engineers and designers.
Should use manual drafting expertise in drawing plans, which cannot be generated through the computer.
Has to fine tune and modify plans to suit the needs manufacturers and architects.
The mechanical drafter creates guidebooks as well as manuals for machineries and tools, by illustrating the mechanical system.
Draftsman draws diagrams and maps for projects and structure in construction.
Qualifications
Educational Attainment
College Graduate
Min. Work Experience
0 year
Qualification Summary
Bachelor of Science in Architecture or Architecture Apprentice
Willing to be assigned in CDO office, Bukidnon, Camiguin & other projects
Proficient in AutoCAD & Sketch-up
Diligent and hardworking
Willing to do overtimes if necessary
willing to be trained
Honest & responsible
Fresh graduates are very welcome to apply
Benefits
Government Mandated Benefits (SSS
PHIC
HDMF)
13th month pay
Service Incentive leave
ISO 9001:2015 Free Training/Orientation
Relocation Allowance
Salary
Php 12,000 - Php 18,000
Employment Type
Project-Based
Work Schedule
Project-Based
Job Category
Architecture & Engineering
About JEJORS CONSTRUCTION CORPORATION
QUALITY POLICY JEJOR'S CONSTRUCTION CORPORATION aims to achieve and sustain excellence in providing construction services of consistent quality to the expectations of our customers. We endeavor to comply with all the requirements while carrying out our operations as efficiently and economically as possible. It is our commitment to continually improve our quality management system by demonstrating the highest standards of professionalism, ensuring the welfare of our employees and fostering a work environment that encourages new ideas, new innovations and growth.
Considering a career as a Draftsman?
Learn more about this including job description, average salary, education requirement, skills companies look for, and latest job vacancies.