Application Support Developer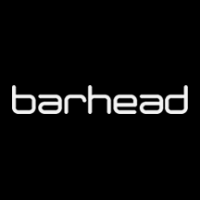 Makati City, Metro Manila
Job Description
Responsibilities:
• Provide technical application support for all our Managed Services Client (Investigation, Code fix, Change request)
• Work closely with Technical Consultant, Functional Consultants and Product Manager to understand business requirements.
• Work closely with Solutions and Technical architects to understand (and where necessary contribute to) design.
• Able to customize different Microsoft platforms and products; Sharepoint, Dynamics CRM, Office 365, based on client requirements.
• Understand the underlying business requirements and creating code that will meet the defined business requirements on fixes and change request.
• Complete deliverables required for each application support activity, on break-fixes and change request.
• Document solution design and other related documentations for each assignment, as needed
• Work across technical areas and with other teams to ensure that the best new technologies are investigated and selected for use where appropriate
Qualifications
Educational Attainment
College Graduate
Min. Work Experience
3 years
• Hands on experience with .NET Framework 3.5and above; C# and ASP.net
• At least 2 years of experience developing solutions using Microsoft technologies
• Debugging skills; able to debug complex technical issues involving multiple system components.
• Strong knowledge of software implementation best practices.
• Experience with client and server side, web service integrations using SOAP and REST
• Good understanding of latest web UI technologies (HTML5/JavaScript/AJAX/CSS)
• Bachelor's degree or equivalent, preferably in Computer Science/IT
• Experience working in an IT consulting organization and/or IT technical application support environment.
• Familiar with ITIL discipline and SLA management.
• Good verbal and written English communication skills
• Experience with different project methodologies (Agile, waterfall, et al.)
• Experience in working in a global environment, delivering service to global clients
• Must be willing to travel and be amenable to changes in work shift/location, as needed on a per assignment basis
Position Level
Professional
Employment Type
Full-Time
Job Category
Computer & IT
About Barhead Solutions Inc.
Barhead is a boutique consulting firm specialising in cloud business solutions centered around client relationship management (CRM), field service, project service and employee management. We provide implementation services for what we believe is the most compelling cloud business application stack on the market today – Microsoft Cloud Stack. Our highly trained team of technically diverse consultants and the strong business sense of our client-facing staff allows us to build innovative solutions that are relevant to today's businesses.