Application Engineer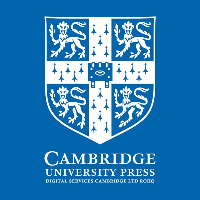 Cambridge University Press - Manila
Makati City, Metro Manila
Hiring until June 07
Job Description
Job Purpose
Digital Services Cambridge Limited (DSCL) Manila is looking for an experienced Application Engineer who will focus on the support of application systems for Cambridge Assessment, running Linux and Windows Operating Systems for the web tier. The key focus of the role is to support the rapidly expanding Linux, Windows, cloud based and the multiple applications and technologies that interact with and rely upon them. The engineers are part of BAU, project and on demand work packages in an Agile and DevOps environment. The successful candidate will review, maintain, troubleshoot and correct critical production systems in a busy data centre environment while maintaining best practice as suggested by ITIL and industry principles.
Principal Accountabilities
Day to day provision of second/third line support for technologies that the team owns within agreed SLAs. Out of business hours support may be expected.
Manage and prepare for the implementation of projects in the operational/support environments including: evaluation, feasibility, technical investigations, pilots, and proof of concepts, training and knowledge transfer to and from other support teams.
Provide expert advice to help inform Line Management about the technical capabilities of IT products within the operational support environment. Assess the feasibility of proposed projects to ensure appropriateness of solutions and to maintain alignment with the wider technical framework.
Successful candidate will work in UK and Manila hours on shifts. On-call or weekend work is required based on the business activities.
Ability to produce quality technical documentation, present and explain technical concepts to customers in plain English. Proactively take ownership of updates to ensure timeliness, depth and breadth of content.
Build and maintain effective relationships and lines of communication with other IT Teams, third party suppliers and the Business Streams to facilitate effective delivery. The Application Engineer is a key contact for significant number of business applications. The role is important to ensure that the key systems operate within service level agreements.
Qualifications
Educational Attainment
College Graduate
Min. Work Experience
1 year
Qualification Summary
Knowledge and Experience
Essential:
Degree level education, or equivalent real-life experience
Experience in Windows administration
Working knowledge of virtualisation technology, using VMware or Hyper-V
Strong demonstrable knowledge of IIS and Apache Tomcat in a web hosting environment
Strong knowledge in Active Directory/LDAP, DNS, DHCP
Strong communication and interpersonal skills, with good customer focus
Demonstrates competent understanding of the 3 tier application structure
Working knowledge in JAVA and .NET applications support
Experience in collaborative Agile, QA and Development
Experience in Security principles and practice
Shell Scripting and Windows PowerShell
Create, maintain and improve CI/CD pipelines and processes across multiple projects and environments
Implement automation and improve development and operations processes
Be in tune with development teams and be aware of application dependencies and processes
Is flexible in handling multiple active projects
Desirable:
Experience in Linux administration, including Red Hat and Debian
LPIC-x Certification is desirable
ITIL v3 or v4 Foundation level
Oracle Database knowledge, data manipulation and reporting
Employment Type
Full-Time
Job Category
Computer & IT
About Cambridge University Press - Manila
Why should you consider joining us? Because you aspire to be part of a reputable global organization and a well-known brand. Our brand and reputation is a product of close to 500 years of experience developing world-class learning and research solutions, and assessment programs in accord with the highest technical standards. Today, we have more than 50 offices worldwide and over 6,000 high-performing employees. Our products and services reach 170 countries and over 15 million customers worldwide. Because you dream about making a difference and contribute to society. Here at Cambridge,...