Job has been saved to your Account Portal!

Jobs
Android Developer
Job Description
Design and build advanced mobile applications for the Android platform
Creating and participating in continuous improvement initiatives, and advancing product quality
Performing root cause analysis of software issues and improving application performance
Unit-test code for robustness, including edge cases, usability, and general reliability
Participate in peer code reviews
Design, develop and test applications on the iOS mobile platform Qualifications
Qualification
Android

Bachelor's Degree in Information Technology, Computer Science, or other relevant fields
At least 2-3 years of experience programming with Java
At least 2-3 years of experience programming/working with Android applications using the Android SDK, tools, and debugger/profiler (Android Studio, Profilers, LeakCanary, Crashlytics, etc.)
In-depth knowledge and understanding of object-oriented programming, design patterns and principles
Experience with app architectures (MVC/MVP/MVVM)
Experience with one or more source control platforms such as Git
Experience with Android/Linux subsystems (Audio/Video/Picture, Bluetooth/BLE, HDMI, USB, Accessibility)
Experience on Kotlin and Android Jetpack would be nice to have but not required
About The Professional Services Company
A multinational professional services company that provides technology, business, and management consulting services specializing in strategy, operations, technology, digital, and consultation. They service clients from all over the world and have offices located globally, with the Philippine branch comprising of about 50,000 employees.
Android Developer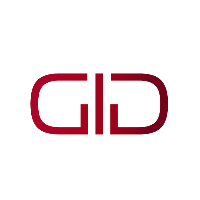 Salary
50,000-80,000/month
Job Level
Experienced Hire
Contact Information Required
Please provide your email address and mobile number so employers will have a way to contact you.