Administrative Officer II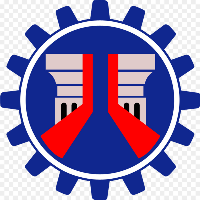 Department of Public Works and Highways
Manila, Metro Manila
Hiring until October 31
Job Description
Applications to any of the vacancies should include the following supporting documents:
Application Letter citing the Item No. as reference
Fully accomplished Personal Data Sheet (CSC Form No. 212)
Authenticated copy of Transcript of Records
Authenticated copies of Certificates of Training and Certificate of Eligibility
Authenticated copies of Performance Appraisal Reports for the past two semesters (at least "Very Satisfactory")

The above documents should be sent, by mail or personal delivery, to the Human Resource Management Division, DPWH Central Office, Bonifacio Drive, Port Area, Manila, for positions in the DPWH- Central Office, and to the Administrative Division of Regional Office concerned for positions in the DPWH-Regional Offices. E-mail applications cannot be considered at this time.
Applications with complete documents should be received on or before the indicated deadline. Only candidates who are shortlisted will be contacted.
For more information, contact: Staffing & Employment Section at 304-3288/ 304-3329.

For other informations please visit our Careers Web Page:
https://www.dpwh.gov.ph/dpwh/careers/vacancies
http://csc.gov.ph/career/index.php
Qualifications
Educational Attainment
College Graduate
Min. Work Experience
0 year
Qualification Summary
Civil Service Eligible
Employment Type
Full-Time
Job Category
Human Resources

About Department of Public Works and Highways
Mandate: The Department of Public Works and Highways (DPWH) is one of the three departments of the government undertaking major infrastructure projects. The DPWH is mandated to undertake (a) the planning of infrastructure, such as national roads and bridges, flood control, water resources projects and other public works, and (b) the design, construction, and maintenance of national roads and bridges, and major flood control systems. Functions: The Department of Public Works and Highways functions as the engineering and construction arm of the Government tasked to continuously develop its technology...