Jobs
Job Details
Technical Consultant – Power BI
Job Description
Work closely with business analysts and product manager to understand business requirements.
Working closely with application and SOA architects to understand (and where necessary contribute to) design.
Team Interaction - Ability to lead or coach/mentor others, proactively share knowledge, information and solutions to problems.
Willing to do projects in other Microsoft platforms and products; Sharepoint, Dynamics CRM, Office 365.
Understanding the underlying business requirements and creating code that will meet same.
Ability to communicate with team on how technology might improve the business outcomes.
Qualification
5+ years' experience in BI development, with emphasis on visualization design and delivery.
Experience with industry BI tools (e.g. Microsoft Power BI, SSAS, SAP BusinessObjects BI Platform, etc)
Experience developing with PowerBI & PowerQuery highly desirable
Some experience in scripting languages like JSON, PowerShell will be an advantage.
Knowledge on Azure Data services (ASA, ADF, ADC etc.,) will be an advantage.
About The Barhead Solutions Inc.
Barhead is a boutique consulting firm specialising in cloud business solutions centered around client relationship management (CRM), field service, project service and employee management. We provide implementation services for what we believe is the most compelling cloud business application stack on the market today – Microsoft Cloud Stack.
Our highly trained team of technically diverse consultants and the strong business sense of our client-facing staff allows us to build innovative solutions that are relevant to today's businesses.
Technical Consultant – Power BI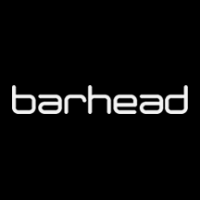 Position Level
Professional
Contact Information Required
Please provide your email address and mobile number so employers will have a way to contact you.