Senior Android Developer (Ortigas Center location)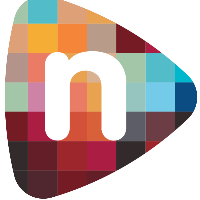 Creedon Technologies PH
Pasig City, Metro Manila
Hiring until August 05
Job Description
The Role
Nixplay's office in Manila is growing at a fast pace and we are seeking an experienced Android Mobile Developer. You will be joining a friendly cross-site team of developers and designers based in Manila and Hong Kong.
We are proud, at Nixplay, to have an in-house, multi-disciplined Software and Hardware Team who work together on a business and consumer based product suite viewable on nixplay.com and nixplaysignage.com.
As a developer on the mobile app team, you will be developing applications that will allow millions of users to manage and control their photos, videos and smart applications on our specialised range of consumer and business connected displays. Help us build the next generation of smart screens for business and the home.
Qualifications
Educational Attainment
College Graduate
Min. Work Experience
5 years
Qualification Summary
Passion for quality, user experience and getting things done
Knowledge of Android languages Java, Kotlin and frameworks such as mp4parser, opengles2, retrofit, rxjava
Engineering degree in Computer Science
5+ years commercial experience in software development
Experience with React Native would be highly desirable
Experience with React JS and other javascript frameworks would be desirable
Experience with unit testing and automated testing
Passion for learning new technologies
Good understanding of asynchronous event-based programming paradigm
Knowledge of websocket and socket.io library would be desirable
Experience of building RESTful API for consumption by Single Page Web Application and 3rd parties would be very beneficial.
Employment Type
Full-Time
Position Level
Professional
Job Category
Computer & IT
About Creedon Technologies PH
Our Story We have a real story which starts with real people. Creedon Technologies was founded in 2007 with a vision to connect people with technology – in a meaningful way. As the parent company to NIX and Nixplay, innovation, insight and human connection were the foundations of everything we set out to achieve. The ability to display digital memories in a sophisticated way showed us the power of sharing memories. With Nixplay, we harnessed the best in Cloud storage, service technology and security to deliver the photos you love to the people you want...
Considering a career as a Mobile Developer?
Learn more about this including job description, average salary, education requirement, skills companies look for, and latest job vacancies.