Kubernetes Engineer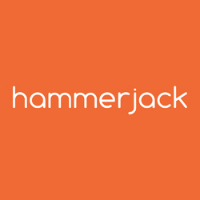 Hammerjack
Remote / Work-at-Home
Hiring until December 14
Job Description
Job Overview

You will be responsible for building and automating high-performing infrastructure solutions on Microsoft Azure and Microsoft cloud platforms, solving our clients' business problems with repeatable, scalable automation.You will work with client stakeholders, project managers, solution architects and practice leads to deliver end to end automated solutions on Azure.You will be responsible for providing hands-on technical expertise in Cloud Infrastructure and performing cloud migrations, especially Kubernetes. As an experienced Subject Matter Expert (SME) in cloud and Infrastructure as Code (IaC) tools as well as Kubernetes and DevOps, you will be heavily involved in the automation of infrastructure solutions, assuming responsibility for the following deliverables:


Build cloud infrastructure in Microsoft Azure (Containers – Kubernetes, AKS, ACI; Compute, Network, Storage; IaaS, PaaS, other services)
Build container services in Azure - Azure Kubernetes Service, Container Instances, Container Registry, and microservices
Use Docker, Helm, and other DevOps capabilities in Azure
Develop automation code that replaces manual work activity to request, deploy, and support cloud workloads
Developing end to end infrastructure and application CI / CD pipelines
Work on creating atomic IaC pipelines that promote automation
Developing and amending templates in Infrastructure as Code (IaC) deployments to ensure requests meet application requirements – Terraform, Azure Bicep
Handover of developed services/products to operations functions
Qualifications
Educational Attainment
College Graduate
Min. Work Experience
6 years
Qualification Summary
Must have's
6+ years Infrastructure engineering experience
3+ years of cloud experience
2+ years of cloud engineering experience
2+ years of DevOps experience
1+ years of Kubernetes experience
Microsoft certifications (Azure Solutions Architect Expert / DevOps Engineer Expert / Azure Security Engineer Associate/ Azure Administrator Associate) – at least one
Experience in Microsoft Azure strategy
Expert communication and organizational skills
Experience in Microsoft Azure transformations
a. Azure container capabilities.
b. Azure migration projects – IaaS PaaS, containers
c. Windows and Linux OS familiarity including understanding OUs, security groups, AD and DNS
d. Set up and deliver application CI / CD to – Azure DevOps or GitHub or equivalent
e. Security scanning setup and configuration for infrastructure as code
f. Identity platforms – Active Directory, Azure Active Directory
g. Azure networking and connectivity advanced understanding
h. Infrastructure as Code - ARM Templates, Bicep, Terraform or Pulum
i. DevOps tools and pipelines to deploy IaC to Azure
j. Advanced PowerShell including Azure PowerShell
k. Azure CLI
l. Exposure to IaC authoring IDEs, tools and plugins

Nice to have's
ITIL certifications or working knowledge
Skills Required
Infrastructure Engineering
Employment Type
Full-Time
Position Level
Professional
Job Category
Architecture & Engineering
About Hammerjack
Our Manila team operates as a dual Australian-Filipino fully managed outsource team, with an organisational structure in and of itself to be an 'office-outside-your-office'.