Junior Full Stack Web Developer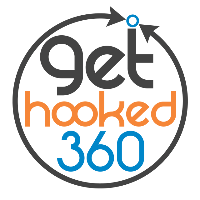 Get Hooked 360, Inc.
Remote / Work-at-Home
Hiring until December 27
Job Description
A Junior Full Stack Web Developer works on both the user-facing and back-end elements of websites and applications. This role will involve exploring new and upcoming technologies while still providing support to legacy services such as those websites built in wordpress.
Qualifications
Educational Attainment
College Graduate
Min. Work Experience
2 years
Qualification Summary
Essential
Proficient in fundamental front-end languages (HTML, CSS, JS, JQUERY)
Proficient in PHP
Proficient in JS Frameworks (AngularJS, ReactJS, NodeJS or VueJS)
Knowledge in database technology (MySQL, MariaDB)
Proficient in GIT
Knowledge on different ecommerce platforms and enablers (Woocommerce, Magento, Shopify)
Knowledge in WordPress and wordpress custom themes as well as other CMS platforms
Familiarity with API and JSON Integration
Familiarity with Unit Testing and/or automated testing
Able to manage Multiple Websites and Web Apps
Good problem solving and debugging Skills
Open to learn new web technologies
Great attention to detail
Graduate of any BS/MS in IT, Design, Computer Science degree or equivalent
At least 2 years of full stack development experience
With portfolio for Web and Mobile Apps
Nice-To-Have
Knowledge in Security and Data Privacy best practices and compliance
Knowledge in SEO best practices and compliance including Google standards
Familiarity with Cloud Based Web Development Platforms (Wix, Squarespace, etc.)
Familiarity with Social Media APIs and integration
Familiarity with Linux or Ubuntu OS
*Please include a link to your portfolio.
Employment Type
Full-Time
Position Level
Professional
Job Category
Computer & IT
About Get Hooked 360, Inc.
We are a Philippines-based digital marketing agency committed to drive businesses forward by making smart and creative campaign ideas come to life. Our strength lies in years of experience in marketing and information technology, honing our skills in to understand your brand and business objectives and choosing the right messaging, tools, and channel to strengthen your brand presence and get to your target market.