Jr. Database Administrator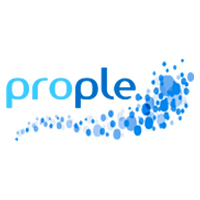 Prople BPO Inc.
Mandaluyong City, Metro Manila
Hiring until October 06
Job Description
JOB SUMMARY:
The Senior Database Administrator (SDBA) is responsible for the design and management of the organization's database architecture to ensure access and availability in accordance with the needs of the business.
JOB DUTIES AND RESPONSIBILITIES:
Develop capability to resolve application-related issues
Design indexes for existing applications, choosing when to add or remove indexes
When users complain about the performance of a particular query, help developers improve the performance of that query by tweaking it or modifying indexes
Advise developers on the most efficient database designs (tables, datatypes, stored procedures, functions, etc)
Provide expert data management advice to guide the development of information management practices
Inspire and motivate team, provide direction and manage performance. Guide, support, coach and mentor team members
Review the work and proposals of team members in the role's areas of specialization and accountability
Encourage team to work collaboratively to contribute to achieving the team's business outcomes
Manage expectations, resolve and provide solutions to issues
Escalate unresolved support requirements
Qualifications
Educational Attainment
College Graduate
Min. Work Experience
1 year
Qualification Summary
Skills
Extensive experience writing stored procedures and query tuning on high transaction systems.
Sound knowledge of RDBMS concepts, database architecture and SQL/T-SQL.
Proficient with SQL server profiler for monitoring and troubleshooting database activity and performance.
Experience in SQL Server Clustering and HA technologies including mirroring, log shipping, failover cluster and various replication technologies would be an advantage.
Knowledge of other databases like MySQL, No SQL databases and In-memory databases and MCTIP certification will be an advantage.
Ability to develop procedure documents and maintain detailed database related documents.
Innovative approach to work, constantly looking for upgrading the system to more efficient and effective new technologies.
Education and Experience
Bachelors or Master's degree in computer science or equivalent education and experience.
3-5 years' experience in administering Microsoft SQL, MySQL, MONGO server databases and .
Industry certifications is a plus.
Employment Type
Full-Time
Job Category
Computer & IT

About Prople BPO Inc.
PROPLE BPO ( formerly Summersault, Inc.) is an IT-enabled BPO company specializing in the fields of Finance and Accounting, HR Administration, and industry-focused Transaction Processing. Through our process management, people and technology solutions, we effectively make your non-core business processes our core. At PROPLE, we turn your processes into your competitive advantage. Product & Services PROPLE-BPO offers both horizontal (functional) and vertical (industry) BPO solutions. Our functional solutions are specialized in the areas of Finance and Accounting, and HR...
Considering a career as a Database Administrator?
Learn more about this including job description, average salary, education requirement, skills companies look for, and latest job vacancies.