IT Programming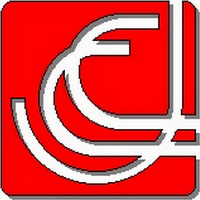 JEJORS CONSTRUCTION CORPORATION
Cagayan De Oro City, Misamis Oriental
Hiring until March 05
Job Description
Installing and configuring computer hardware operating systems and applications.
Monitoring and maintaining computer systems and networks in the office including in the different project sites.
Troubleshooting system and network problems and diagnosing and solving hardware or software faults.
Replacing parts as required.
Providing support, including procedural documentation and relevant reports.
Following diagrams and written instructions to repair a fault or set up system.
Supporting the roll-out of new application.
Setting up new users' account and profiles and dealing with password issues.
Performed necessary functions to be given by the immediate superior.
Knowledgeable on C#.NET Programming WPF/WINFORMS
Knowledgeable on MySQL, MSSQL, T-SQL STORE PROCEDURE Database
Knowledgeable on WEB APPS Programming WEBSITE
Knowledgeable on Version Control and Git Bash Command
Basic knowledge on server windows R2 2012
Qualifications
Educational Attainment
College Graduate
Min. Work Experience
1 year
Qualification Summary
Knowledgeable on C#.NET Programming WPF/WINFORMS
Knowledgeable on MySQL, MSSQL, T-SQL STORE PROCEDURE Database
Knowledgeable on WEB APPS Programming WEBSITE
Knowledgeable on Version Control and Git Bash Command
Basic knowledge on server windows R2 2012

Must be honest and hardworking

Flexible, patient & open-minded

At least 1 year experience in Programming
Benefits
13th month pay
Service Incentive Leave Pay
Employment Type
Full-Time
Position Level
Professional
Job Category
Computer & IT
About JEJORS CONSTRUCTION CORPORATION
QUALITY POLICY JEJOR'S CONSTRUCTION CORPORATION aims to achieve and sustain excellence in providing construction services of consistent quality to the expectations of our customers. We endeavor to comply with all the requirements while carrying out our operations as efficiently and economically as possible. It is our commitment to continually improve our quality management system by demonstrating the highest standards of professionalism, ensuring the welfare of our employees and fostering a work environment that encourages new ideas, new innovations and growth.
Considering a career as a Technical Support Representative?
Learn more about this including job description, average salary, education requirement, skills companies look for, and latest job vacancies.