Job Description
Are you looking for an opportunity where your skills and enthusiasm make a difference and where your voice will be heard? At RingCentral our award-winning environment is high-energy, team-oriented and committed to providing world-class service for its customers. We're the #1 global cloud-based, communications provider, growing at more than 30% annually and we're looking for team-members with an entrepreneurial spark!
RingCentral fosters career development and provides leadership training, education, workshops, and coaching for all employees. To ensure that everyone has a healthy work-life balance, employees have a Culture Club that creates office celebrations throughout the year.
RingCentral is the largest and fastest-growing pure-play provider in this space, market capitalization of over $18 billion and we are very excited to have surpassed our previous goal of a $1 billion annual revenue run-rate ahead of schedule.
"The Engine Continues to Operate Flawlessly, While Extending the Lead with Additional Horsepower" – Craig-Hallum
"A solid end to the year but even more to look forward to in 2020" – Goldman Sachs
"Becoming the Salesforce of UCaaS" – Guggenheim
"Path to Multi-Billions Looks Increasingly Clear" – Raymond James
"Execution this Clean is Worth the Premium" – Wells Fargo
Responsibilities:
Partners with the sales and operations team on variance analysis, budgeting, modeling and forecasting.
Work with HR and business units in developing recruitment plan in terms of cycle and financial impact
Responsible for short, medium and long-term capacity planning
Develop standard and ad hoc reports, templates, dashboards, and metrics.
Qualifications
Educational Attainment
College Graduate
Min. Work Experience
2 years
Qualification Summary
Essentials:
At least 2 to 5 years of working experience in corporate planning/financial planning and analysis role
Have a strong background in Capacity Planning, Budgeting and Forecasting
Experienced at using Excel to manipulate extensive worksheets

Qualifications:
Candidate must possess at least a Bachelor's/College Degree in Business/Accountancy/Finance or equivalent
Highly analytical, detail- oriented, dynamic, and have strong communication and presentation skills.
Demonstrates strong work ethics
Applicants should be Filipino citizens or hold relevant residence status
Amenable to work 12am to 9am MNL or 2am to 11am MNL, Tuesday to Saturday
Nice to Have:
MBA, CFA, or CPA
Experience in Sales and Marketing/ GTM/ SaaS
About RingCentral
RingCentral is the worldwide leader in cloud-based communications. Our software communications platform delivers phone, group chat, mobile communications, video calls, videoconference, contact center and AI-driven digital engagement. It's a powerful, global presence that allows businesses to communicate anywhere, anytime with anyone.
RingCentral is headquartered in Belmont, California and has offices around the world.
RingCentral is an equal opportunity employer that truly values diversity. We do not discriminate on the basis of race, religion, color, national origin, gender, sexual orientation, age, marital status, veteran status, or disability status.
By completing your application for this role, you:
Agreed that the information collected through this site will only be processed with your prior consent and for the purpose of facilitating your employment opportunities
Have read and agreed to our Data Privacy Policy
RingCentral, Inc. is a US-based company engaged as a global provider of cloud unified communications and collaboration solutions. It is being serviced in the Philippines by its off-shore partner Acquire Asia Pacific Philippines, Inc.
Skills Required
Financial Planning and Analysis
Budgeting and Forecasting
Benefits
Comprehensive HMO package (medical and dental)
Personal Time Off Leaves
Quarterly Performance Bonus
Employee Assistance and Wellness Programs
RingCentral offers all the work/life benefits you could ever want (and none of the micromanagement)
Work from home temporarily between September 2021 to December 2021 or until further notice
Employment Type
Full-Time
Position Level
Professional
Work Schedule
Night Shift
Job Category
Accounting & Finance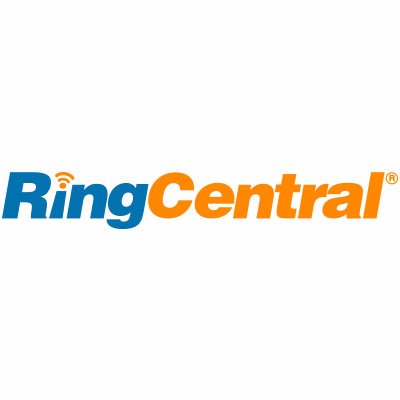 About RingCentral
RingCentral provides cloud business phone systems designed for today's mobile, distributed business world. The RingCentral technology platform eliminates the need for expensive and complex on-premise legacy phone systems. By combining a hosted, multi-extension business phone system with advanced voice and fax functionality, RingCentral simplifies business communications for modern, flexible business environments. The RingCentral environment is fast paced, high octane, success driven, team-oriented and committed to growing the business in a virtually untapped market. Do you have the ability...