Data Engineer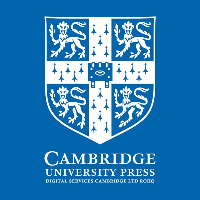 Cambridge University Press - Manila
Makati City, Metro Manila
Job Description
Data Engineer

About the role:
The Data Engineer position is an exciting new role at the Press. It is pioneering, which means your voice matters early onfrom the start. It is broad in scope, so there is an opportunity to see a wide array of data sets. It is empowering, so there are opportunities to present your ideas and to make well-informed recommendations.
This role is about "data readiness" for the Data Science team. It's about getting data from different sources and ensuring that the resulting set is clean, free of duplications and errors. It transcends just Extraction, Transformation and Loading. It's about preparation.
Therefore, the person who assumes this role must be creative in as much as they are analytical. Data comes in all shapes, sizes and varying degrees of "readiness". The Data Engineer must be able to roll up their sleeves and get technical with the data. When they aren't being technically focused, they are engaged with in a myriad of cultures and personalities across continents. They enjoy and expect to pick up the phone in order to get the job doneThis may mean that this Data Engineer may need to engage via face to face or be comfortable making phone calls.
If any of this sounds like an exciting proposition, join us at "The Press", a 500 year old printing institution at the forefront of media technology.
About you:
You will have an extremely strong relationship with our six behavioural values; collaborative, decisive, empowering, innovative, responsible and responsive. The team with which you will be collaborating, is called Architecture. It is a highly experienced group of strategic technologists who handle some of the most complex systems in the organisation.
The Data Science team is looking for a professional with 2-3 experience as a Data Engineer, or similar. You should have experience working with a Data Science team or with a Data Scientist. You should have a keen eye for detail, and an obsession for data organisation. You should ideally have experience working with ETL tools, as well as being able to write Python scripts on demand.
Next, this role requires an outgoing personality. You should be engaging. You should know how to manage projects and know when and how to escalate. You should be proactive. You should frequently engage with the business using precise and simple language.
Lastly, you have the intangibles. Your colleagues attest to your positive attitude, and the value it brings to small teams. You are fun to work with. You can speak English well. You can use your communication skills to articulate complex ideas. You can politically (and politely), push back on bad ideas, while being able to promote good ideas. You have a passion for what you do.
Qualifications
Educational Attainment
College Graduate
Min. Work Experience
3 years
Personal Attributes
Candidates will have a keen what "dirty data" looks like and an innate desire to clean it
Candidates will need an eye for detail, especially for subtle differences in data
Candidates shall have a social disposition, with no hesitation to engage with strangers over phone, Skype or other mediums
Candidates will need to be proactive in finding opportunities to clean and present data not assigned by management
Candidates have the ability to switch from a technical mindset to a personable one
Candidates must have good written and verbal communication skills in English
Candidates should be able to perform repetitive manual tasks, and find opportunities to automate
Candidates should have a curious disposition, consistently researching for better techniques, better tooling, more efficient processes
Candidates will have a respect for sensitive data, data privacy laws and pertaining regulations
Experience
2-3 years technical experience as a Data Engineer or similar role
2-3 years experience working with different types of data sets, including, but not limited to: product data, sales data, customer data, financial data, marketing data, system data, application data, etc.
Exposure to both structured and unstructured data sets
Experience in strong project-based environments with understanding of project lifecycles
Demonstrable experience in data cleansing
Should have 2-3 years experience with Fuzzy Matching, Probability Matching, and manual duplication resolution
Experience in ETL (Extract-Transformation-Load)
Functional experience in SQL scripting
Exposure to non-SQL based query languages
Experience working with visualisation tools
Knowledge of how to automate repetitive tasks using modern tools and techniques
Knowledge of batch processes, real-time flows and streaming services
Knowledge of current industry trends like Data Lakes, Big Data, Cloud Databases, Non-Relational DB's
Experience working with Architecture or system designing teams
Experience talking to non-technical teams like Sales, Product Managers, etc.
Experience working with, or for, a Data Scientists
Experience working with diverse teams across different time zones
High level experience working with sensitive data
Qualifications
A graduate of a recognised 4 year institution
Preferred degrees include BSCS, BSIT, Applied Maths and Sciences, etc.
2-3 years of industry experience


Want to know more about us?
https://www.youtube.com/watch?v=a7Cl3ACpIVM
Advisory:
Due to the coronavirus outbreak, applications received for these requisitions are for pooling until we resume the normal office operations. Thank you.
Benefits
Work Life Balance
Career Advancement
Exciting Work Environment
Employment Type
Full-Time
Job Category
Computer & IT
About Cambridge University Press - Manila
Cambridge University Press is part of the University of Cambridge. Our mission is to unlock people's potential with the best learning and research solutions. Our vision is a world of learning and research inspired by Cambridge. A pioneer in our field with 485 years of printing tradition, we are committed to supporting innovation in learning and teaching. We publish without boundaries, ensuring our resources are accessible across the globe, in print, online and other digital formats. We take pride in supporting community programmes across the globe. Staff are encouraged to offer practical...
Considering a career as a Data Analyst?
Learn more about this including job description, average salary, education requirement, skills companies look for, and latest job vacancies.