Data Analyst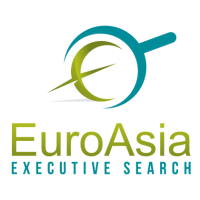 Euro Asia Executive Search Inc.
Taguig City, Metro Manila
Hiring until February 15
Job Description
Analyzing the data and users' feedback.
Analyze the mix of organic and paid tactics against sales targets
Work closely with our sales team to clearly understand our customer and identify market opportunities
Recommend opportunities to work with other local brands to generate sales.
Analyze local web traffic trends in the context to sales data
Exchanging data/feedback with other departments (Product, marketing, top management
Analyze potential growth KPIs across the customer lifetime (Acquisition – Activation – Retention – Referral - Revenue)
Provide insight to prioritize and optimize growth channels aligned with sales KPIS. Scaling and automating the growth processes, utilizing dynamics and other automation tools.
Monitor the local affiliate program, managing relationship, reporting key metrics and compute ROI
Identify opportunities to improve customer engagement and completion rates throughout the sales cycle
Align sales performance with the SEO strategy and various content channels to maximize value leads
Qualifications
Educational Attainment
College Graduate
Min. Work Experience
2 years
Qualification Summary
Graduate of a Bachelor's degree (Computer Science, Marketing, Management or other relevant degree)
At least 2 - 3 years working with website analytics tools (Google Analytics)
At least 2 - 3 years working with landing pages and user funnels
Working knowledge of HTML, CSS, and JavaScript development
Working knowledge of how Google AdWords campaigns are optimized
Proven track record of working with sales and lead acquisition data across paid, SEO, social, content, influencer, email, referral, and affiliate marketing.
Passionate about growth and data analysis.
Must operate with an agile, test/learn/iterate mindset always.
Must very comfortable operating on all industry all industry standard tools required to execute and analyze acquisition plans.
Strong passion for marketing, with the curiosity needed to stay ahead of latest trends and tools.
Innate interest in learning about customers behavior through both numbers and qualitative data
Employment Type
Full-Time
Job Category
Computer & IT
About Euro Asia Executive Search Inc.
EuroAsia Executive Search Inc. was established to address the increasing demand for experienced managers in the Philippines. Benefiting from over 30 years of collective experience both in international and local recruitment, our team understands the ever-growing demand for a competitive talent pool and we work hard to align with our clients' standards. As EESI diversified its services, we sought to be a consulting platform for industry's best practices, lucrative opportunities and long lasting professional relationships that will enable our clients and candidates to succeed. Our commitment...