Job has been saved to your Account Portal!

Jobs
Cad Operator/Drafsman
Job Description
Draft and prepare layout drawings according to the given specifications.
Qualification
Male 21-30 years old Graduate of any drafting course Proficient in computer applications (esp. Autocad & Sketch up) Honest, highly organized and with keen attention to detail With a high sense of initiative and responsibility Able to work with minimal supervision Fast learner, dynamic and can work well under pressure
About The DPWH-R07
The DPWH Region VII is composed of four provinces, namely, Bohol, Cebu, Negros and Siquijor. It comprised of Regional Office and 14 District Engineering Offices: Regional Office - SRP, Cebu City Bohol 1st DEO - Tagbilaran City Bohol 2nd DEO - Ubay, Bohol Bohol 3rd DEO - Guindulman, Bohol Cebu 1st DEO - Medellin, Cebu Cebu 2nd DEO - Talisay City, Cebu Cebu 3rd DEO - Toledo City, Cebu Cebu 4th DEO - Dalaguete, Cebu Cebu 5th DEO - V. Sotto St., Cebu City Cebu 6th DEO - Mandaue City, Cebu Cebu City DEO - V. Sotto St., Cebu City Negros Oriental 1st DEO - Tinagoan, Bindoy, Negros Oriental Negros Oriental 2nd DEO - Sibulan, Negros Oriental Negros Oriental 3rd DEO - Siaton, Negros Oriental Siquijor DEO - Larena, Siquijor
Cad Operator/Drafsman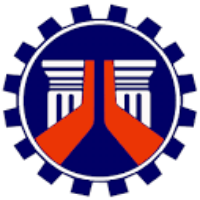 Salary
14,000-14,340/month
Position Level
Professional
Contact Information Required
Please provide your email address and mobile number so employers will have a way to contact you.